ORDERS:
704-799-2192




BIKE SPECIFIC
PARTS PAGES
FOR NEW
'03-'19 Models
(Grom, Monkey
Z125, RC390,
R3, R1, R6,
ZX-10, ZX6
CBR's, GSX-R's
& more)




"VIC" Repeat
Customer Discount
Program
---
TOP SELLERS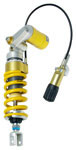 Ohlins Shocks,
Forks, & Dampers




Antigravity Superlight
Lithium Batteries
---
PRODUCT CATEGORIES

Air Filters
Engine Parts

Exhaust

Fairing Stay
Head Set Communications

Helmets
Mirrors / Mirror Block Off Plates
Race Stands

Radar Detectors

Radiator Hose Kits
Tank Traction Pads / Stomp Grip
Throttle Lock / Cruise Control
Tire Pressure Monitoring (TPMS)
Windscreens

Zombie Target

NecksGen

"VIC" Repeat
Customer Discount
Program






Vortex Motorcycle Sprockets

Vortex Racing has been manufacturing top quality motorcycle racing sprockets since 1995.
Owned and operated by motorcycle racers, Vortex Racing has been providing serious racers with quality products for 15 years.
Vortex Sprockets are designed and produced with the focus on quality. Many of the top motorcycle racers
around the world use Vortex Sprockets on their bikes.

Vortex Racing also works to support many young athletes in Motorcycle racing. Vortex Racing wants to see the next generation
of athletes conquer the competition with their great product. Being a Vortex Racing sponsored rider is said to be like joining
an elite club of motorcycle racing.

Vortex Racing covers everything that you need to race a motorcycle. From sprockets to rearsets, Vortex Racing products do not
fall short in any category. All of these different accessories are tested on the track so that they are sure that the customer
will be pleased with the performance. Vortex sprockets are endorsed by many different Motorcycle champions across the U.S.



Vortex 520, 525, 530 Sprockets - starting @ $31.95

If you are looking Just to replace your current Chain, See Below :

Call or E-Mail us for a Custom 520 Conversion For Your Bike, TODAY.
Be sure to mention, Make / Model of your bike. And what gearing you want. Or, we can recommend a setup for you after you tell us what you want from your bike.