ORDERS:
704-799-2192




BIKE SPECIFIC
PARTS PAGES
FOR NEW
'03-'19 Models
(Grom, Monkey
Z125, RC390,
R3, R1, R6,
ZX-10, ZX6
CBR's, GSX-R's
& more)




"VIC" Repeat
Customer Discount
Program
---
TOP SELLERS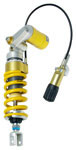 Ohlins Shocks,
Forks, & Dampers




Antigravity Superlight
Lithium Batteries
---
PRODUCT CATEGORIES

Air Filters
Engine Parts

Exhaust

Fairing Stay
Head Set Communications

Helmets
Mirrors / Mirror Block Off Plates
Race Stands

Radar Detectors

Radiator Hose Kits
Tank Traction Pads / Stomp Grip
Throttle Lock / Cruise Control
Tire Pressure Monitoring (TPMS)
Windscreens

Zombie Target

NecksGen

"VIC" Repeat
Customer Discount
Program




EK Motorcycle Chains
EK racing chains have been the overwhelming choice of World Championship Teams for the past two decades.
EK Chains have benefited from their long-term OEM relationships with the major Japanese motorcycle manufacturers -
EK Chains has supplied original chains and chains for racing. The EK X-Ring design is compression and distortion resistant to provide the ultimate in efficiency and performance. EK X-Ring chains keep your sport bike or cruiser motorcycle at peak performance.




"ALL NEW" EK 3D Chain - shown above

EK ThreeD (3D) Premium Motorcycle Chain is Elegant, Strong, Detailed and Magnificent.
This EK 3D Motorcycle chain offers the ultimate shape with flexibility and Strength. EK has an impressive outer plate shape that offers a curved form to reduce weight and increase appeal is connected together with inner plates and pins that feature lightening holes to further reduce mass.

EK MVXZ Color Options (shown above) EK Gold X-Ring (shown above)


EK Chains offers (2) Motorcycle X Ring Chains.
EK MVXZ & ZZZ motorcycle chains are an Ideal OEM replacement for any 600-1000cc street bike.
EK Quadra-X Ring Chain design reduces friction by as much as 40% because of smaller contact area.
EK X-Ring 4 point contact patch also offers better sealing than conventional o-rings.
Lab tests show the EK Quadra-X ring chains last 50% longer than a standard O-ring chain!



EK "3d" ThreeD X-Ring Chain - ALL NEW

ThreeD (3D) = Design, 3Dimension and Dynamic

Ultimate Plate Shape
Precise Forging Process
3D-designed curved form
Astonishing Transmission Efficiency
Smooth and powerful acceleration
Sealing Ring - XW-ring
Far superior in regards to fatigue strength, product quality
Slim Design with the Minimum Weight
Edge-Cut Inner Plate reduces friction, providing smooth engagement with sprocket
Comes with Rivet Link

EK X-Ring Chain

Quadra X-ring chain ideal replacement chain for any 600 to 1000cc street

Features lightening holes in the sideplates

Large-diameter pins

Friction-reducing Quadra-X Rings ensures high-performance
Comes with rivet mater link




EK "3d" ThreeD Chains - ALL NEW
EK X-Ring Chains (MVXZ & ZZZ)
EK 520 Chains .. Sale Price Starting : $175
EK 520 Chains .. Sale Price Starting : $109
EK 525 Chains .. Sale Price Starting : $199
EK 525 Chains .. Sale Price Starting : $119
EK 530 Chains .. Sale Price Starting : $199
EK 530 Chains .. Sale Price Starting : $119