ORDERS:
704-799-2192




BIKE SPECIFIC
PARTS PAGES
FOR NEW
'03-'20 Models
(Grom, Monkey
Z125, RC390,
R3, R1, R6,
ZX-10, ZX6
CBR's, GSX-R's
& more)




"VIC" Repeat
Customer Discount
Program
---
TOP SELLERS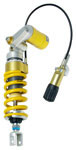 Ohlins Shocks,
Forks, & Dampers




Antigravity Superlight
Lithium Batteries
---
PRODUCT CATEGORIES

Air Filters
Engine Parts

Exhaust

Fairing Stay
Head Set Communications

Helmets
Mirrors / Mirror Block Off Plates
Race Stands

Radar Detectors

Radiator Hose Kits
Tank Traction Pads / Stomp Grip
Throttle Lock / Cruise Control
Tire Pressure Monitoring (TPMS)
Windscreens

Zombie Target

NecksGen

"VIC" Repeat
Customer Discount
Program




SAMCO Coolant Hoses
SamcoSport USA – manufacturers of the world's best Silicone Hoses.
SamcoSport has been the world leader in Performance Silicone hose for over 10 years, supplying Formula One, NASCAR, and World Super Bike teams and our range of replacement hose kits, race parts and accessories is second to none.
Whether for Sports Compact, Trucks, SUV, Hot Rods, Muscle Cars, Motorbikes or Race Cars, SamcoSport can offer you the best quality silicones hoses, for exceptional performance, and guaranteed reliability.
Why change your hoses?
1.) Improved Cooling Performance
Improved hose shape and insulating properties in silicone can reduce running temperature by up to 9°F.
2.) Aesthetic Improvement
Samco hoses are color matched to manufacturers production colors and improve the look of the bike.
3.) Lifelong Reliability
SamcoSport's high quality silicon and reinforcing fabrics deliver a lifelong service at elevated temperature and pressures.


Samco Hose Styles click>>>>


Color Chart

# of Hoses in Kit
COLOR
Part #
Sale Price
Aprilia
RS 125 05-12
5
BL,GN,RD,BLK
APR-5
$133
RS 250 (ALL)
5
BL,GN,RD,BLK
APR-4
$238
750 Dorsoduro 07-17
7
Blue
APR-7
$332
750 Dorsoduro 07-17
7
GN, RD, BLK
APR-7
$363
750 Shiver 07-17
7
BU/RD
APR-13
$368.95
RSV 1000 MILLE 98-03
8
BL,GN,RD,BLK
APR-1
$297
RSV 1000 R 04-08
10
Blue
APR-3
$235
RSV 1000 R 04-08
10
Red
APR-3
$235
RSV 1000 R 04-08
Thermostat Bypass
6
BK/BU/RD
APR-12
$364.95
RSV 4 /RF/RR 09-20
10
Blue, Red
APR-6
$172
RSV 4 /RF/RR 09-20
Thermostat Bypass
5
BU/RD
APR-11
$164.95
RSV1000 TUONO R 06-10
10
Blue
APR-3
$235
RSV1000 TUONO R 06-10
10
Red
APR-3
$235
RSV 4 1000 TUONO 11-15
8
Red
APR-8
$225
RSV 4 1000 TUONO 11-15
8
BL, GN, BLK
APR-8
$256
TUONO 1000 02-05
8
BK/BU/RD
APR-1
$236.95
RSV 4 1100 TUONO / Factory
15-19
8
Red
APR-8
$225
RSV 4 1100 TUONO / Factory
15-19
8
BL, GN, BLK
APR-8
$256
Dorsoduro 1200 10-15
6
BL,GN,RD,BLK
APR-9
$356
BIKE
# of Hoses in Kit
COLOR
Part #
Sale Price
BENELLI
TNT 899/1130 (All Years)
8
BK, BU
BEN-1
$334.95
BIKE
# of Hoses in Kit
COLOR
Part #
Sale Price
BIMOTA
SB6 (ALL YEARS)
14
BU
BIM-1
$235.95
BIKE
# of Hoses in Kit
COLOR
Part #
Sale Price
BMW
G 450 X Enduro 09-11
2
BU
BMW-1
$61.95
F800R 08-18
4
BL,GN,RD,BLK
BMW-3
$80
F800GS/ ADV 09-18
5
BL,GN,RD,BLK
BMW-4
$96
S1000RR 09-18
S1000R 14-19
S1000RR HP4 13-15
S1000XR/ Sport /Sport SE 15-18
S1000 R Sport 14-19
4
Blue
BMW-2
$149
S1000RR 09-18
S1000R 14-19
S1000RR HP4 13-15
S1000XR/ Sport/Sport SE 15-18
S1000 R Sport 14-19
4
White
BMW-2
$172
S1000RR 2019-20
5
BK/BU/RD
BMW-9
$170.95
S1000RR 2019-20 (Race Fit, Removes Metal Pipe)
4
BK/BU/RD
BMW-10
$193.95
R1200 GS/GS Adventure 13-19
6
BL,GN,RD,BLK
BMW-5
$220
R 1200 RT 13-19
6
BL,GN,RD,BLK
BMW-5
$220
BIKE
# of Hoses in Kit
COLOR
Part #
Sale Price
Ducati
748 S/SP/SPS/BIP 95-03
8
BLUE
DUC-1
$202
748 S/SP/SPS/BIP 95-03
8
RED
DUC-1
$202
748 S/SP/SPS/BIP 95-03
8
BLACK
DUC-1
$202
748 R 00-02
8
BL,GN,RD,BLK
DUC-6
$227
748 RS
10
BL,GN,RD,BLK
DUC-9
$246
749S 03-07
7
BLUE
DUC-5
$146
749S 03-07
7
RED
DUC-5
$146
749S 03-07
7
BLACK
DUC-5
$146
749R 04-07
7
BLUE
DUC-8
$157
749R 04-07
7
RED
DUC-8
$157
749R 04-07
7
BLACK
DUC-8
$157
821 Hypermotard 13-15
8
BLUE, RED
DUC-25
$228
821 Hypermotard SP 13-15
8
BLUE , RED
DUC-25
$228
821 Hyperstrada 13-15
8
BLUE , RED
DUC-25
$228
MONSTER 821 / S 14-20
9
BK/RD
DUC-26
$342.95
848 08-14
8
BLUE
DUC-12
$254
848 08-14
8
RED
DUC-12
$254
848 08-14
8
BLACK
DUC-12
$277
848 08-14 RACE THERMO BYPASS KIT
7
BL,GN,RD,BLK
DUC-20
$331
Streetfighter 848/S 09-15
8
BL,GN,RD,BLK
DUC-17
$479
851 88-91
6
BL,GN,RD,BLK
DUC-7
$262
888 '92
6
BL,GN,RD,BLK
DUC-7
$262
888 92-95
6
BL,GN,RD,BLK
DUC-2
$206
Panigale 899 R 13-15
7
RED
DUC-23
$206
Panigale 899 R 13-15
7
BL,GN,BLK
DUC-23
$220
916 S/SP/SPS/BIP 94-98
8
BLUE
DUC-1
$202
916 S/SP/SPS/BIP 94-98
8
RED
DUC-1
$202
916 S/SP/SPS/BIP 94-98
8
BLACK
DUC-1
$202
939 Supersport/Supersport S
'17-19
9
BL,GN,RD,BLK
DUC-29
$329
Hypermotard 939 '16-18
939 Hypermotard SP '16-18
Hyperstrada 939 '16-18
8
BK/BU/RD
DUC-30
$256.95
Hypermotard 950/SP '19-20
8
BK/BU/RD
DUC-33
$334.95
Multistrada 950 15-19
8
BL,GN,RD,BLK
DUC-28
$182
959 Panigale / CORSE 16-19
7
RED
DUC-23
$206
959 Panigale /CORSE 16-19
7
BL,GN,BLK
DUC-23
$220
996S/SPS/BIP 99-01
8
BLUE
DUC-1
$202
996S/SPS/BIP 99-01
8
RED
DUC-1
$202
996S/SPS/BIP 99-01
8
BLACK
DUC-1
$202
998S 02-03
8
BL,GN,RD,BLK
DUC-4
$309
999S 03-04
7
BLUE
DUC-5
$146
999S 03-04
7
RED
DUC-5
$146
999S 03-04
7
BLACK
DUC-5
$146
999R/S 05-06
7
BLUE
DUC-8
$157
999R/S 05-06
7
RED
DUC-8
$157
999R/S 05-06
7
BLACK
DUC-8
$157
ST2 97-03
7
BL,GN,RD,BLK
DUC-13
$251
ST3 /S 04-07
7
BL,GN,RD,BLK
DUC-15
$206
ST4 S 01-05
8
BL,GN,RD,BLK
DUC-14
$341
1098R/S 07-09
8
BLUE
DUC-12
$254
1098R/S 07-09
8
RED
DUC-12
$254
1098R/S 07-09
8
BLACK
DUC-12
$277
1098 '09-11
Race Thermo Bypass Kit
7
BK/BU/RD
DUC-18
$338.95
MONSTER S4/S4R 01-08
7
BL,GN,BLK
DUC-3
$182
MONSTER S4/S4R 01-08
7
RED
DUC-3
$167
MONSTER S4 RS 06-09
9
BL,GN,RD,BLK
DUC-11
$186
STREETFIGHTER 1098/S 09-14
8
BL,GN,RD,BLK
DUC-17
$479
Panigale V4/ S/Speciale 18-20
V4 R 19-20
8
BK/BU/RD
DUC-32
$180.95
1198R/S 09-11
8
BLUE
DUC-12
$254
1198R/S 09-11
8
RED
DUC-12
$254
1198R/S 09-11
8
BLACK
DUC-12
$277
PANIGALE 1199 R / S / SUPERLEGGERA 12-14
7
RED
DUC-23
$206
PANIGALE 1199 R / S / SUPERLEGGERA 12-14
7
BL,GN,BLK
DUC-23
$220
MONSTER 1200 /S/R 14-20
9
BK/RD
DUC-26
$342.95
MULTISTRADA 1200 / ABS / S / S PIKES PEAK / S TOURING 10-14
8
RED
DUC-22
$238
MULTISTRADA 1200 / ABS / S / S PIKES PEAK / S TOURING 10-14
8
BL,GN,BLK
DUC-22
$260
MULTISTRADA GRANTURISMO 10-14
8
RED
DUC-22
$238
MULTISTRADA GRANTURISMO 10-14
8
BL,GN,BLK
DUC-22
$260
MULTISTRADA 1200 / S / PIKES PEAK 15-18
8
BL,GN,RD,BLK
DUC-28
$182
Multistrada 1200 Enduro / S D/Air 2015-2018
8
BL,GN,RD,BLK
DUC-28
$182
MULTISTRADA 1260 / S / S D/Air / PIKES PEAK 18-20
8
BK/BU/RD
DUC-28
$269.95
DESMOSEDICI D16RR 2008
14
BL,GN,RD,BLK
DUC-24
$248
DIAVEL 11-19
12
BL,GN,RD,BLK
DUC-21
$596
PANIGALE 1299 / R 15-17
PANIGALE 1299 S 15-18
PANIGALE 1299 R FE 18-19
7
RED
DUC-23
$206
PANIGALE 1299 / R 15-17
PANIGALE 1299 S 15-18
PANIGALE 1299 R FE 18-19
7
BL,GN,BLK
DUC-23
$220
X Diavel/ X Diavel S 16-20
7
RD
DUC-31
$338.95
BIKE
# of Hoses in Kit
Color
Part #
Sale Price
HARLEY
500 14-16
9
BU
HAR-3
$280.95
750 STREET/STREET ROD 14-19
9
BU
HAR-3
$280.95
1690 ELECTRA GLIDE TWIN COOLED FLHTCUTC 14-16
12
BK/BU
HAR-2
$407.95
1690 Tri Glide Ultra FLHTCUTG
14-16
12
BK/BU
HAR-2
$407.95
1690 Ultra Limited FLHTK 14-18
12
BK/BU
HAR-2
$407.95
1690 Ultra Ltd CVO FLHTKSE 14-16
12
BK/BU
HAR-2
$407.95
V-ROD 01-17
4
BK/OR
HAR-1
$97.95
BIKE
# of Hoses in Kit
Color
Part #
Sale Price
Honda
CBR 125 04-19
5
BL,GN,RD,BLK
HON-78
$149
NSR 125 JC20 88-94
4
BL,GN,RD,BLK
HON-86
$105
RS 125 85-86
3
BU/RD
HON-105
$86.95
RS125 89-94
3
BL,GN,RD,BLK
HON-59
$92
RS125 95-03
2
BL,GN,RD,BLK
HON-53
$50
RS125 04-09
2
BL,GN,RD,BLK
HON-54
$56
CRF 150 R 07-19
4
BL,GN,RD,BLK
HON-33
$90
CBR250 R 11-16
3
BK/BU/RD
HON-117
$87.95
CRF 250 L 13-19
4
BU/RD
HON-90
$116.95
CRF 250 Rally 2017-18
4
BU/RD
HON-90
$116.95
CRF 250 X 03-19
(ENDURO MODEL)
4
BL,GN,RD,BLK
HON-19
$103
CRF 250 R 10-13
4
BL,GN,RD,BLK
HON-61
$107
CRF 250 R 14-15
3
BL,GN,RD,BLK
HON-87
$153
CRF 250 R 16-17
'Y' Piece Race Design
3
BL,GN,RD,BLK
HON-103
$176
CRF 250 R 16-17
OEM DESIGN
5
BL,GN,RD,BLK
HON-104
$157
CRF 250 R 18-20
4
BU/RD
HON-116
$124.95
CBR 300 R 17-19
3
BK/BU/RD
HON-117
$87.95
CB 400 REVO INJECTION 08-19
7
BL,GN,RD,BLK
HON-71
$215
RVF400 94-96
6
BL,GN,RD,BLK
HON-42
$178
CRF 450 L 19-20
7
BK/BU/RD
HON-120
$193.95
CRF 450 R 09-12
'Y' Piece Race Design
3
BL,GN,RD,BLK
HON-50
$160
CRF 450 R 09-12
OEM Design
7
BL,GN,RD,BLK
HON-81
$135
CRF 450 R 13-14
'Y' Piece Race Design
4
BL,GN,RD,BLK
HON-83
$180
CRF 450 R 13-14
OEM Design
6
BL,GN,RD,BLK
HON-84
$168
CRF 450 R 15-17
'Y' Piece Race Design
4
BL,GN,RD,BLK
HON-95
$198
CRF 450 R 15-16
OEM Design
6
BL,GN,RD,BLK
HON-96
$176
CRF 450 R / RX / RWE 17-20
4
BU/RD
HON-109
$124.95
CRF 450 X 05-16
4
BL,GN,RD,BLK
HON-38
$128
TRX 450 R 04-18
3
BL,GN,RD,BLK
HON-39
$86
CB 500 F/X 13-19
4
BU/RD
HON-89
$194.95
CBR500 R 13-19
4
BU/RD
HON-89
$194.95
CB 600 07-14
8
BL,GN,RD,BLK
HON-79
$333
CBR600RR 04-06
11
BL,GN,RD,BLK
HON-10
$326
CBR600RR 07-19
7
BLUE
HON-34
$258
CBR600RR 07-19
7
RED
HON-34
$258
CBR 600 RR 07-19
HRC Radiator Conversion
7
BL,GN,RD,BLK
HON-44
$221
CB 650 / F 14-19
6
BK/BU/RD
HON-118
$205.95
CBR 650 F 14-19
6
BK/BU/RD
HON-118
$205.95
CB 1000R 08-16
5
BL,GN,RD,BLK
HON-51
$302
VFR 800 Fi / VTEC 02-14
12
BL,GN,RD,BLK
HON-41
$415
CBR1000RR 04-05
12
BL, GN, BLK
HON-11
$299
CBR1000RR 04-05
12
RED
HON-11
$282
CBR1000RR 06-07
14
BL,GN,RD,BLK
HON-80
$364
CBR1000RR 08-11
7
BL,GN,BLK
HON-63
$307
CBR1000RR 08-11
7
RED
HON-63
$307
CBR1000RR 12-19 OEM
11
BL,GN,RD,BLK
HON-110
$312
CBR 1000 RR Fireblade 'Y' Piece Race Design 12-20
6
BK/BU/RD/OR
HON-82
$351.95
CBR1000 RR Fireblade SC59 HRC Radiator Conversion 08-11
9
BU/RD
HON-37
$364.95
VTR1000F / FIRESTORM SC36
97-06
11
BL,GN,RD,BLK
HON-43
$264
VTR1000 SP-1 / SP-2 00-06
9
BK/BU/RD
HON-36
$238.95
RC51 00-06
9
BLUE
HON-36
$218
RC51 00-06
9
RED
HON-36
$218
CRF1000L Africa Twin 16-19
5
BL,GN,RD,BLK
HON-108
$193
CB 1100 SF X-11 SC42 99-01
8
BU/RD
HON-68
$267.95
CBR 1100 XX BLACKBIRD SC35
'97
8
BK/BU/RD
HON-100
$292.95
CBR 1100 XX BLACKBIRD SC35
98-07
7
BK/BU/RD
HON-101
$298.95
Goldwing GL1100 80-83
2
BK/BU/RD
HON-106
$67.95
Goldwing GL1200 84-87
2
BK/BU
HON-107
$45.95
CB 1300 Super Four SC40 98-02
4
BU/RD
HON-12
$143.95
CB 1300 Super Four F / S SC54
03-09
9
BU/RD
HON-15
$289.95
BIKE
# of Hoses in Kit
Color
Part #
Sale Price
Kawasaki
KX 65 00-16
3
BL,GN,RD,BLK
KAW-62
$90
KX 85 14-17
3
BL,GN,RD,BLK
KAW-63
$94
KX 100 14-17
3
BL,GN,RD,BLK
KAW-63
$94
KX 250 F 09-16
'Y' Piece Race Design
4
BL,GN,RD,BLK
KAW-33
$142
KX 250 F OEM Design 09-16
6
BL,GN,RD,BLK
KAW-58
$129
KX 250 F OEM Design 17
4
BL,GN,RD,BLK
KAW-88
$139
KLX 450 R 07-15
3
BL,GN,RD,BLK
KAW-23
$173
NINJA 250R 08-12
5
BLUE, GREEN
KAW-51
$137
Ninja 300 13-17
5
BL,GN,RD,BLK
KAW-87
$129
KX 450 F 12-15
'Y' Piece Race Design
3
BL,GN,RD,BLK
KAW-50
$174
KX 450 F OEM Design 12-15
7
BL,GN,RD,BLK
KAW-59
$162
KX 450 F 12-15
with Boyesen water Pump
3
BL,GN,RD,BLK
KAW-54
$176
KX 450 F 16-17
(Y-Piece Race Kit)
2
BL,GN,RD,BLK
KAW-73
$218
KX 450 OEM Kit 16-17
6
BL,GN,RD,BLK
KAW-74
$126
KFX 450 R 08-17
2
BL,GN,RD,BLK
KAW-44
$83
ZX-6 R 07-08
6
BL,GN,RD,BLK
KAW-22
$197
ZX-6R 09-17
6
BLUE
KAW-31
$197
ZX-6R 09-17
6
GREEN
KAW-31
$197
ZX-6R 09-17 RACE BIKE DESIGN
4
BL,GN,RD,BLK
KAW-64
$342
ER 6 F/N 06-17
2
BLUE, GREEN
KAW-39
$78
Z 800 13-14
6
BL,GN,RD,BLK
KAW-65
$195
GPZ900R All Years
5
BL,GN,RD,BLK
KAW-77
$157
NINJA H2 / R 15-17
8
BL,GN,RD,BLK
KAW-81
$222
Z 1000 ZRT00D 10-14
9
BL,GN,RD,BLK
KAW-57
$271
Z 1000 SX 11-14
8
BL,GN,RD,BLK
KAW-80
$235
ZX-10R 04-05
9
BL,GN,RD,BLK
KAW-8
$310
ZX-10R 08-10
6
BL,GN,RD,BLK
KAW-25
$263
ZX-10R 11-15
6
BLUE
KAW-45
$201
ZX-10R 11-15
6
GREEN
KAW-45
$201
ZX 10 R 11-15
** Race Bike Design **
4
BL,GN,RD,BLK
KAW-67
$237
ZX-10R 16-17

OEM Kit
7
BLUE

KAW-79

$

190

ZX-10R 16-17

OEM Kit
7
GREEN

KAW-79

$190

ZX-10R 16-17 Race Kit
4
BLUE

KAW-78

$234

ZX-10R 16-17 Race Kit
4
GREEN

KAW-78

$234

Z 1000 (Gen-4) 14-16
9
BL,GN,RD,BLK
KAW-84
$293
ZX-11 90-92
4
BL,GN,RD,BLK

KAW-42

$153
ZX-11 93-98
4
BL,GN,RD,BLK

KAW-

5

$170
ZX-12 00-06
9
BL,GN,RD,BLK

KAW-

6
$345
ZRX1100/1200 w/out carb de-icer
4
BLUE
KAW-17
$97
ZRX1100/1200 w/out carb de-icer
4
GREEN
KAW-17
$97
ZRX 1100 R/1200 With carb de icer
8
BL,GN,RD,BLK
KAW-9
$166
ZX-14 06-16
5
BL,GN,RD,BLK
KAW-72
$256
Concours C14, 1400 GTR, ZG1400 08-09
6
BL,GN,RD,BLK
KAW-85
$276
Concours C14, 1400 GTR, ZG1400 10-16
6
BL,GN,RD,BLK
KAW-86
$288
BIKE
# of Hoses in Kit
Color
Part #
Sale Price
KTM
50 SX 12-17
3
BL,GN,RD,BLK
KTM-45
$133
65 SX 09-15
'Y' Piece Race Design
2
BL,GN,RD,BLK,
KTM-25
$91
65 SX 16-17
'Y' Piece Race Design
2
BL,GN,RD,BLK
KTM-86
$127
85 SX 13-17
'Y' Piece Race Design
2
BL,GN,RD,BLK
KTM-59
$166
85 SX 13-17
OEM DESIGN
6
BL,GN,RD,BLK
KTM-82
$133
125 DUKE 11-13
4
ORANGE
KTM-60
$112
125 DUKE 14-17
4
ORANGE
KTM-87
$116
RC 125 11-13
4
ORANGE
KTM-60
$112
RC 125 14-17
4
ORANGE
KTM-87
$116
125 EXC 12-16
5
BL,GN,RD,BLK
KTM-70
$107
125 XC-W 12-16
OEM Design
5
BL,GN,RD,BLK
KTM-70
$107
125 XC-W 17
4
BL,GN,RD,BLK
KTM-89
$152
125-500 EXC/XCF-W 12-16
1
BL,GN,RD,BLK
FTP-4
$98
125-450 SX-F / XC 16-17
1
BL,GN,RD,BLK
FTP-5
$98
125-500 EXC / XCW 17
1
BL,GN,RD,BLK
FTP-5
$98
150 XC-W 17
4
BL,GN,RD,BLK
KTM-89
$152
200 DUKE 11-16
4
ORANGE
KTM-60
$112
200 EXC 12-16
OEM Design
5
BL,GN,RD,BLK
KTM-70
$107
200 XC-W 12-16
OEM Design
5
BL,GN,RD,BLK
KTM-70
$107
250 EXC 17
3
BL,GN,RD,BLK
KTM-93
$122
250 EXC-F / Six Days 14-16
OEM Design
6
BL,GN,RD,BLK
KTM-58
$143
250 EXC-F / Six Days 14-16
Thermostat Bypass
3
BL,GN,RD,BLK
KTM-43
$129
250 EXC-F / Six Days 14-16
'Y' Piece Race Design
4
BL,GN,RD,BLK
KTM-53
$158
250 EXC-F 17
4
BL,GN,RD,BLK
KTM-90
$152
250 SX-F 13-15
'Y' Piece Race Design
2
BL,GN,RD,BLK
KTM-39
$117
250 SX-F 13-15
OEM Design
4
BL,GN,RD,BLK
KTM-57
$104
250 SX-F 15
Factory Edition
2
BL,GN,RD,BLK
KTM-79
$117
250 XC-F 13-15
'Y' Piece Race Design
2
BL,GN,RD,BLK
KTM-39
$117
250 XC-F 13-15
OEM Design
4
BL,GN,RD,BLK
KTM-57
$104
250 XC-W 17
3
BL,GN,RD,BLK
KTM-93
$122
250 XCF-W / Six Days 14-16
OEM Design
6
BL,GN,RD,BLK
KTM-58
$143
250 XCF-W / Six Days 14-16
Thermostat Bypass
3
BL,GN,RD,BLK
KTM-43
$129
250 XCF-W / Six Days 14-16
'Y' Piece Race Design
4
BL,GN,RD,BLK
KTM-53
$158
300 EXC 17
3
BL,GN,RD,BLK
KTM-93
$122
300 XC-W 17
3
BL,GN,RD,BLK
KTM-93
$122
350 EXC-F 12-16
Thermostat Bypass
3
BL,GN,RD,BLK
KTM-43
$129
350 EXC-F 12-16
'Y' Piece Race Design
4
BL,GN,RD,BLK
KTM-53
$158
350 EXC-F 12-16
OEM Design
6
BL,GN,RD,BLK
KTM-58
$143
350 EXC-F 17
OEM Design
4
BL,GN,RD,BLK
KTM-90
$152
350 SX-F 11-15
'Y' Piece Race Design
2
BL,GN,RD,BLK
KTM-39
$117
350 SX-F 11-15
OEM Design
4
BL,GN,RD,BLK
KTM-57
$104
350 XC-F 11-15
'Y' Piece Race Design
2
BL,GN,RD,BLK
KTM-39
$117
350 XC-F 11-15
OEM Design
4
BL,GN,RD,BLK
KTM-57
$104
350 XCF-W 12-16
Thermostat Bypass
3
BL,GN,RD,BLK
KTM-43
$129
350 XCF-W 12-16
'Y' Piece Race Design
4
BL,GN,RD,BLK
KTM-53
$158
350 XCF-W 12-16
OEM Design
6
BL,GN,RD,BLK
KTM-58
$143
390 Duke 13-16
4
ORANGE
KTM-62
$129
RC 390 15-19 OEM Kit
8
ORANGE
KTM-77
$149
RC 390 15-19
Thermo Bypass Kit
7
ORANGE
KTM-76
$183
450 EXC-F 12-16
5
BL,GN,RD,BLK
KTM-48
$117
450 EXC-F 12-16
Thermostat Bypass
4
BL,GN,RD,BLK
KTM-47
$117
450 EXC-F 17
4
BL,GN,RD,BLK
KTM-91
$145
450 SX-F 16-17
3
BL,GN,RD,BLK
KTM-81
$97
450 SX-F 16-17
Factory Edition
3
BL,GN,RD,BLK
KTM-81
$97
450 XC-F 16-17
3
BL,GN,RD,BLK
KTM-81
$97
450 XC-W 12-16
Thermostat Bypass
4
BL,GN,RD,BLK
KTM-47
$117
450 XC-W 12-16
5
BL,GN,RD,BLK
KTM-48
$117
500 EXC-F 12-16
5
BL,GN,RD,BLK
KTM-48
$117
500 EXC-F 12-16
Thermostat Bypass
4
BL,GN,RD,BLK
KTM-47
$117
500 EXC-F 17
4
BL,GN,RD,BLK
KTM-91
$145
500 XC-W 12-16
Thermostat Bypass
4
BL,GN,RD,BLK
KTM-47
$117
500 XC-W 12-16
5
BL,GN,RD,BLK
KTM-48
$117
690 Enduro R 14-17
2
BL,GN,RD,BLK
KTM-75
$95
690 SMC R [with ABS] 14-17
2
BL,GN,RD,BLK
KTM-75
$95
990 Superduke R 08-14
7
BL,GN,RD,BLK
KTM-26
$183
1050 Adventure 15-16
OEM Design
4
ORANGE
KTM-63
$178
1050 Adventure 15-16
'Y' Piece Race Design
2
ORANGE
KTM-65
$218
1090 Adventure 17
OEM Design
4
ORANGE
KTM-63
$178
1090 Adventure 17
'Y' Piece Race Design
2
ORANGE
KTM-65
$218
1190 RC8 08-11
5
ORANGE
KTM-32
$186
1190 RC8 R/ TRACK 09-15
5
ORANGE
KTM-31
$218
1190 ADVEN/ADVEN R 13-16 OEM DESIGN
4
ORANGE
KTM-63
$178
1190 Adventure 13-16
'Y' Piece Race Design
2
ORANGE
KTM-65
$218
1190 Adventure R 13-16
'Y' Piece Race Design
2
ORANGE
KTM-65
$218
1290 SUPERDUKE 13-16
OEM DESIGN
4
ORANGE
KTM-63
$178
1290 Super Duke 13-16
'Y' Piece Race Design
2
ORANGE
KTM-65
$218
1290 Super Duke GT 16-17
OEM Design
4
ORANGE
KTM-63
$178
1290 Super Duke GT 16-17
'Y' Piece Race Design
2
ORANGE
KTM-65
$218
1290 Super Duke R 13-17
OEM Design
4
ORANGE
KTM-63
$178
1290 Super Duke R 13-17
'Y' Piece Race Design
2
ORANGE
KTM-65
$218
1290 Super Adventure 15-16
OEM Design
4
ORANGE
KTM-63
$178
1290 Super Adventure 15-16
'Y' Piece Race Design
2
ORANGE
KTM-65
$218
1290 Super Adventure R 17
OEM Design
4
ORANGE
KTM-63
$178
1290 Super Adventure R 17
'Y' Piece Race Design
2
ORANGE
KTM-65
$218
1290 Super Adventure S 17
OEM Design
4
ORANGE
KTM-63
$178
1290 Super Adventure S 17
'Y' Piece Race Design
2
ORANGE
KTM-65
$218
1290 Super Adventure T 17
OEM Design
4
ORANGE
KTM-63
$178
1290 Super Adventure T 17
'Y' Piece Race Design
2
ORANGE
KTM-65
$218
BIKE
# of Hoses in Kit
Color
Part #
Sale Price
MV AGUSTA
F3 675 2012-2017
3
BL,GN,RD,BLK
AGU-4
$117
BRUTALE 750/910 01-09
12
BLUE
AGU-2
$247
12
RED
AGU-2
$247
F4 750/1000 99-09
12
BLUE
AGU-1
$226
12
RED
AGU-1
$226
F3 800 2014-2017
3
BL,GN,RD,BLK
AGU-4
$117
Brutale 800 2013-2017
3
BL,GN,RD,BLK
AGU-6
$140
Dragster 800 2014-2017
3
BL,GN,RD,BLK
AGU-6
$140
Rivale 800 2013-2017
3
BL,GN,RD,BLK
AGU-6
$140
Stradale 800 2015-2017
3
BL,GN,RD,BLK
AGU-6
$140
Turismo Veloce 800 2015-2017
3
BL,GN,RD,BLK
AGU-6
$140
Brutale 989 R 2008-2012
12
BL,GN,RD,BLK
AGU-2
$247
F4 1000 2010-2017
9
BL,GN,RD,BLK
AGU-3
$260
Brutale 1090 & 1090 RR 2013-2017
4
BL,GN,RD,BLK
AGU-5
$95
BIKE
# of Hoses in Kit
Color
Part #
Sale Price
SUZUKI

RM Z 250 'Y' PIECE RACE DESIGN 13-17

4
BL,GN,RD,BLK
SUZ-47
$199

RM Z 250 OEM DESIGN 13-17

6
BL,GN,RD,BLK
SUZ-48
$172

DR Z 400 E 03-15

3
BL,GN,RD,BLK

SUZ-27

$115

DR Z 400 S / SM 00-16

3
BL,GN,RD,BLK

SUZ-25

$100

RM Z 450 'Y' PIECE RACE DESIGN 15-17

3
BL,GN,RD,BLK
SUZ-53
$191

RM Z 450 OEM DESIGN 15-17

5
BL,GN,RD,BLK
SUZ-54
$171

LTR 450 06-17

2
BL,GN,RD,BLK
SUZ-31
$77

GSR 600 TYPE C5 11-15

6
BL,GN,RD,BLK
SUZ-49
$252
GSX-R600 & 750 06-10
8
BLUE
SUZ-29
$273
GSX-R600 & 750 11-17
8
BLUE
SUZ-41
$302
DL 650 V-Strom 12-20
8
BK, BU, RD
SUZ-69
$278.95
SV650 03-14
3
BLUE
SUZ-30
$152
SV650 16-20
10
BK, BU, RD
SUZ-68
$327.95

GSR 750 TYPE C5 11-17

6
BL,GN,RD,BLK
SUZ-49
$252
DL 1000 V-Strom 14-20
6
BK, BU, RD
SUZ-65
$223.95
GSX-R1000 07-08
7
BLUE
SUZ-24
$221
GSX-R1000 09-16
7
BLUE
SUZ-34
$239
GSX-R1000 17-18
4
BL,GN,RD,BLK
SUZ-61
$221
GSX-S 1000 15-17
8
BLUE
SUZ-60
$303
SV1000 02-07
5
BLUE
SUZ-33
$134
TL1000R 98-03
9
BLUE
SUZ-18
$230
GSX1300BK B KING 08-12
7
BLUE
SUZ-38
$244
GSX1300BK B KING 08-12
7
RED
SUZ-38
$244
GSX-R1300 HAYABUSA 99-07
7
BLUE
SUZ-9
$248
GSX-R1300 HAYABUSA 99-07
7
RED
SUZ-9
$248
GSX-R1300 HAYABUSA 08-17
7
BLUE
SUZ-35
$241
GSX-R1300 HAYABUSA 08-17
7
RED
SUZ-35
$241
# of Hoses in Kit
Color
Part #
Sale Price
TRIUMPH
Street Triple 660 17-19
6
BK,BU,RD
TRI-14
$254.95
675 DAYTONA/R 06-12
6
BLUE
TRI-5
$209
675 DAYTONA/R 06-12
6
BLACK
TRI-5
$209
675 DAYTONA/R 13-17
6
BL,GN,RD,BLK
TRI-11
$231
675 STREET TRIPLE/R 08-12
8
BLACK
TRI-6
$259
675 STREET TRIPLE/R 08-12
8
BLUE
TRI-6
$259
675 STREET TRIPLE/R 13-17
5
BL,GN,RD,BLK
TRI-13
$245
Street Triple 765 S/R/RS 17-19
6
BK,BU,RD
TRI-14
$254.95
Tiger 800 XR/XC 15-17
7
BK,BU,RD
TRI-16
$355.95
Tiger 800 XR/XC 18-19
7
BK,BU,RD
TRI-19
$358.95
955i DAYTONA 07-08
5
BLUE
TRI-4
$197
955i DAYTONA 07-08
5
BLACK
TRI-4
$197
1050 SPEED TRIPLE / SPRINT ST / TIGER / SE 07-11
5
BLUE
TRI-4
$197
1050 SPEED TRIPLE / SPRINT ST / TIGER / SE 07-11
5
BLACK
TRI-4
$197
1050 SPEED TRIPLE 11-14
5
BL,GN,RD,BLK
TRI-10
$252
1050 SPEED TRIPLE R/S 16-18
5
BL,GN,RD,BLK
TRI-17
$235
Sprint GT 1050 2010-2017
4
BL,GN,RD,BLK
TRI-8
$153
Sprint ST 1050 2005-2016
4
BL,GN,RD,BLK
TRI-8
$153
Tiger Sport 1050 13-15
5
BK,BU,RD
TRI-18
$258.95
Tiger Sport 1050 16-19
5
BK,BU,RD
TRI-15
$272.95
Speed Twin 1200 2019
4
BK,BU,RD
TRI-20
$241.95
Thruxton (Liquid Cooled) 1200
16-19
4
BK,BU,RD
TRI-20
$241.95
Thruxton (Liquid Cooled) 1200 R
16-19
4
BK,BU,RD
TRI-20
$241.95
BIKE
# of Hoses in Kit
Color
Part #
Sale Price
YAMAHA
YZ 85 97-15
2
BL,GN,RD,BLK
YAM-22
$80
MT 125 16-17
3
BL,GN,RD,BLK
YAM-55
$77
R125 08-17
3
BL,GN,RD,BLK
YAM-55
$77
WR 125 R 09-17
5
BL,GN,RD,BLK
YAM-71
$116
WR 125 X 09- 17
5
BL,GN,RD,BLK
YAM-71
$116
YZ 125 02-17
4
BL,GN,RD,BLK
YAM-29
$90
MT25 15-17
2
BL,GN,RD,BLK
YAM-79
$71
YZF R25 15-17
2
BL,GN,RD,BLK
YAM-79
$71
TZ 250 92-99
3
BLUE
YAM-34
$134
TZ 250 92-99
3
RED
YAM-34
$134
TZ 250 GP 00-08
3
BLUE
YAM-33
$144
TZ 250 GP 00-08
3
RED
YAM-33
$144
WR 250 F 07-14
3
BL,GN,RD,BLK
YAM-40
$105
WR 250 F 15-17
3
BL,GN,RD,BLK
YAM-72
$156
YZ 250 00-17
4
BL,GN,RD,BLK
YAM-24
$91
YZ 250 F 10-13
'Y' Piece Race Design
3
BL,GN,RD,BLK
YAM-39
$110
YZ 250 F 10-13 OEM Design
5
BL,GN,RD,BLK
YAM-57
$93
YZ 250 F 14-17
Y Piece Race Design with Alloy Insert
4
BL,GN,RD,BLK
YAM-64
$158
YZ 250 F 14-17 OEM Design
4
BL,GN,RD,BLK
YAM-60
$110
YZ 250 FX 15-17
3
BL,GN,RD,BLK
YAM-72
$156
MT03 16-17
2
BL,GN,RD,BLK
YAM-79
$71
R3 15-17
2
BLUE,RED
YAM-79
$71
WR 450 F 12-15
4
BL,GN,RD,BLK
YAM-59
$85
WR 450 F 16-17
3
BL,GN,RD,BLK
YAM-80
$151
YZ 450 F 2010-2013
4
BL,GN,RD,BLK
YAM-47
$100
YZ 450 F 14-17
Y Piece Race Design with Alloy Insert
4
BL,GN,RD,BLK
YAM-65
$159
YZ 450 F 14-17 OEM Design
4
BL,GN,RD,BLK
YAM-61
$95
YFZ / YFM 450 R 09-13
2
BL,GN,RD,BLK
YAM-42
$67
YFZ 450 14-17
2
BL,GN,RD,BLK
YAM-67
$68
YZF-R6 03-05
13
BLUE
YAM-10
$311
YZF-R6 03-05
13
RED
YAM-10
$311
YZF-R6 06-16
11
BLUE
YAM-17
$223
YZF-R6 06-16
11
RED
YAM-17
$223
YZF-R6 06-16 RACING HOSE KIT
6
BLUE,RED
YAM-58
$324
XJ6 09-13
4
BLUE,RED
YAM-77
$194
XT660 R/X/Z 04- 14
3
BL,GN,RD,BLK
YAM-75
$177
FZ07 14-17
7
BLUE,RED
YAM-73
$197
MT 07 14-17
7
BLUE,RED
YAM-73
$197
Tracer 700 14-17
7
BL,GN,RD,BLK
YAM-73
$197
RAPTOR 700 / YFM700R 00- 16
3
BL,GN,RD,BLK
YAM-27
$149
FZ09 13-16
8
BLUE,RED
YAM-63
$237
FZ09 2017-20
8
BK/BU/RD
YAM-84
$232.95
MT-09 13-16
8
BLUE,RED
YAM-63
$237
MT-09 2017-20
8
BK/BU/RD
YAM-84
$232.95
Tracer 900 2016
8
BL,GN,RD,BLK
YAM-63
$237
Tracer 900 2017-20
8
BK/BU/RD
YAM-84
$232.95
FZ-10 16-17
3
BLUE,RED
YAM-70
$94

MT-10 16-17
3
BLUE,RED
YAM-70
$94

FZ1 06-11
12
BLUE
YAM-36
$289
FZ1 06-11
12
RED
YAM-36
$289
YZF-R1 98-01
11
BLUE
YAM-3
$255
YZF-R1 98-01
11
RED
YAM-3
$255
YZF-R1 04-06
16
BLUE
YAM-8
$336
YZF-R1 04-06
16
RED
YAM-8
$336
YZF-R1 07-08
12
BLUE
YAM-13
$326
YZF-R1 07-08
12
RED
YAM-13
$326
YZF-R1 09-14
10
BLUE
YAM-37
$204
YZF-R1 09-14
10
RED
YAM-37
$204
YZF-R1 15-17
3
Blue, Red, Blk
YAM-70
$90
VMX1200 VMAX 85-07
7
BLUE
YAM-5
$246
VMX1200 VMAX 85-07
7
RED
YAM-5
$246
XT1200Z SUPER TENERE/ WORLD CROSSER 10-17
5
BLUE, RED
YAM-56
$147
Color Chart