ORDERS:
704-799-2192




BIKE SPECIFIC
PARTS PAGES
FOR NEW
'03-'20 Models
(Grom, Monkey
Z125, RC390,
R3, R1, R6,
ZX-10, ZX6
CBR's, GSX-R's
& more)




"VIC" Repeat
Customer Discount
Program
---
TOP SELLERS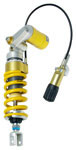 Ohlins Shocks,
Forks, & Dampers




Antigravity Superlight
Lithium Batteries
---
PRODUCT CATEGORIES

Air Filters
Engine Parts

Exhaust

Fairing Stay
Head Set Communications

Helmets
Mirrors / Mirror Block Off Plates
Race Stands

Radar Detectors

Radiator Hose Kits
Tank Traction Pads / Stomp Grip
Throttle Lock / Cruise Control
Tire Pressure Monitoring (TPMS)
Windscreens

Zombie Target

NecksGen

"VIC" Repeat
Customer Discount
Program





FACTORY PRO Velocity Stacks
V-Stacks = MORE POWER

How about:
2.5 True hp at 7,000 rpm
6.7 True hp at 12,000 rpm
4.4 True hp at 13,000 - 14,000 rpm
What are they?
There's something that makes the susceptible ones of us to instinctually react to the sound of an engine at high rpm, running as perfectly as possible - on each and every cylinder -
It's that sound like Roger described as - "The sound of "rippin' sheets" going down a straight."
Something that makes a "not just good, but perfectly tuned" race engine sound that causes the hair on the back of you arms rise up.......

First step it getting the intake tract lengths correct....... Then, intake cam set perfectly for that engine, then a matching exhaust for the cam settings, getting the ignition timing perfect at every rpm, eliminating ignition scatter, then, finally, providing the correct amount of fuel on each cylinder, at each rpm point...
That eliminates, except by luck, "Tuning to an A/F Ratio" as the final answer to tuning...
Tune to BEST POWER. True HP
It's not that easy...... 98% of engines at a racetrack won't even do that.
Kudos to the tuners who can consistently pull that off! They are the stars in the industry.
Take the first step with a set of these power adding
Factory Pro Velocity Stacks


Prices start at only - $315

SALE PRICE
HONDA

'

07-

'11 CBR

600rr,
Super Flare

VEL-H41-

3838
DISCONTINUED

'

03-

'

06

CBR

600rr,
Injection Molded Plastic <Pic>
VEL-H85-0

58

DISCONTINUED

'00-'01 CBR929RR




'

02-

'

03

CBR954RR

Injection Molded Plastic <Pic>
VEL-H95-

0

80
DISCONTINUED

KAWASAKI

'06-'20 ZX-14R
VEL-K96-2525

$419.99

'06-'07 ZX-10R
VEL-K29-1055

$349.99

'04'-05' ZX-10R

VEL-K95-1560

$349.99

'07-'08 ZX-6R


VEL-K39-1525

DISCONTINUED
'05-'06 ZX-6RR
'05-'06 ZX-636

VEL-K37-1525

DISCONTINUED
'03-'04 ZX-6RR

'03-'04 ZX-636

VEL-K36-1515

VEL-K36-1521

DISCONTINUED

SUZUKI

'06-'07 & '08-'10
GSX-R600
BILLET ALUM.

VEL-S64-1545/

VEL-S64-1535

$315

'04-'05
GSX-R600

VEL-S64-4560

$315


'08-10
GSX-R750


BILLET ALUM.


VEL-S51-4040


$315


'06-'07
GSX-R750


BILLET ALUM.


VEL-S51-3080


$315

'00-'05
GSX-R750

VEL-S51-6035
DISCONTINUED
'09-'16 (NOT 2017) GSXR1000
S62-4040-MIDRANGE
$469.95
'09-'16 (Not '17)
GSX-R1000

<< Click

VEL-S62-3030hi

$485

'09-'11
GSX-R1000

VEL-S62-4545
DISCONTINUED
'07-'08
GSX-R1000

VEL-S

51

-

5050

$424.99

'05-'06
GSX-R1000

VEL-S51-6060

$415

'08-'19
GSX-R1300
VEL-(S31-2525-V50-HI)
$385
'08-'19
GSX-R1300


VEL-S31-4545


(SUPER FLARE - BIG MOUTH)

$389.95

'99-'07
GSX-R1300

VEL-S89-7070

$315

YAMAHA

'07'-08 R1

VEL-Y83-85100
DISCONTINUED

'04-'06 R1 / LE

06-09 FZ-1

VEL-Y77-8989
DISCONTINUED

'03-'05 R6

VEL-Y80-SFO
"Super Flare"
More HP then the Standard V-stacks offered by other companies
DISCONTINUED

'98-'01 R1

VEL-Y68-50
DISCONTINUED

'99-'02 R6

VEL-Y78-3025
DISCONTINUED