ORDERS:
704-799-2192




BIKE SPECIFIC
PARTS PAGES
FOR NEW
'03-'19 Models
(Grom, Monkey
Z125, RC390,
R3, R1, R6,
ZX-10, ZX6
CBR's, GSX-R's
& more)




"VIC" Repeat
Customer Discount
Program
---
TOP SELLERS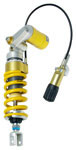 Ohlins Shocks,
Forks, & Dampers




Antigravity Superlight
Lithium Batteries
---
PRODUCT CATEGORIES

Air Filters
Engine Parts

Exhaust

Fairing Stay
Head Set Communications

Helmets
Mirrors / Mirror Block Off Plates
Race Stands

Radar Detectors

Radiator Hose Kits
Tank Traction Pads / Stomp Grip
Throttle Lock / Cruise Control
Tire Pressure Monitoring (TPMS)
Windscreens

Zombie Target

NecksGen

"VIC" Repeat
Customer Discount
Program







SuperSprox Motorcycle Sprockets
SuperSprox offers the only hybrid sprocket available for street, MX, Off Road and ATVís. SuperSprox sprockets last longer,
saving on running costs for your motorcycle. SuperSprox sprockets offers a full range of sprocket and chain kits for most modern motorcycles. Supersprox stealth sprockets will last 3 times longer than an aluminum sprocket and is between 10-50 % lighter
than a traditional steel sprocket.

Supersprox-stealth was developed for riding in extreme conditions, where aluminum sprockets can't handle the torque delivered
through the chain drive system. Supersprox engineers conceived and developed the combination of the two materials
in the millennium year. Supersprox has counted 12 world titles since that time and 2005/06/07/09/10/11/12/13 Dakar wins.
Factory KTM rally team, all depend on Supersprox-stealth. Check out the 2012 riders, including Mike Alessi of MotoConcepts.
Factory KTM, Taddy Blazuziak, David Knight, Antione Meo, Christophe Nambotin. JK Racing, Sebastien Pourcel

SuperSprox 520, 525, 530 Rear Sprockets - starting @ $94.95

If you are looking Just to replace your current Chain, See Below :

Call or E-Mail us for a Custom 520 Conversion For Your Bike, TODAY.
Be sure to mention, Make / Model of your bike. And what gearing you want. Or, we can recommend a setup for you after you tell us what you want from your bike.