ORDERS:
704-799-2192




BIKE SPECIFIC
PARTS PAGES
FOR NEW
'03-'19 Models
(Grom, Monkey
Z125, RC390,
R3, R1, R6,
ZX-10, ZX6
CBR's, GSX-R's
& more)




"VIC" Repeat
Customer Discount
Program
---
TOP SELLERS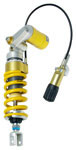 Ohlins Shocks,
Forks, & Dampers




Antigravity Superlight
Lithium Batteries
---
PRODUCT CATEGORIES

Air Filters
Engine Parts

Exhaust

Fairing Stay
Head Set Communications

Helmets
Mirrors / Mirror Block Off Plates
Race Stands

Radar Detectors

Radiator Hose Kits
Tank Traction Pads / Stomp Grip
Throttle Lock / Cruise Control
Tire Pressure Monitoring (TPMS)
Windscreens

Zombie Target

NecksGen

"VIC" Repeat
Customer Discount
Program




DRIVEN Motorcycle Sprockets




ALL DRIVEN SPROCKETS ARE PROUDLY MANUFACTURED IN THE USA

Driven USA sprockets are manufactured to a rigorous standard of quality which is unsurpassed
in the industry. Every Driven sprocket is guaranteed against manufacturer defects in materials and
workmanship.

Driven front sprockets are made of case hardened steel and hard anodized for strength.
This allows Driven Racing to drill holes and reduce overall weight and mass.
Driven rear sprockets are CNC machined from 7075 aluminum

All Driven sprockets are checked and tested to ensure the highest quality and reliability
to satisfy the demands of today's high-powered machines.

Driven Sprockets are Designed using Driven Racing's proprietary EST Technology.
And Driven Sprockets have Lowered surface to remove unnecessary weight.




Driven USA 520, 525, 530 Sprockets - starting @ $34.99
If you are looking Just to replace your current Chain, See Below :

Call or E-Mail us for a Custom 520 Conversion For Your Bike, TODAY.
Be sure to mention, Make / Model of your bike. And what gearing you want. Or, we can recommend a setup for you after you tell us what you want from your bike.