ORDERS:
704-799-2192




BIKE SPECIFIC
PARTS PAGES
FOR NEW
'03-'19 Models
(Grom, Monkey
Z125, RC390,
R3, R1, R6,
ZX-10, ZX6
CBR's, GSX-R's
& more)




"VIC" Repeat
Customer Discount
Program
---
TOP SELLERS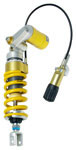 Ohlins Shocks,
Forks, & Dampers




Antigravity Superlight
Lithium Batteries
---
PRODUCT CATEGORIES

Air Filters
Engine Parts

Exhaust

Fairing Stay
Head Set Communications

Helmets
Mirrors / Mirror Block Off Plates
Race Stands

Radar Detectors

Radiator Hose Kits
Tank Traction Pads / Stomp Grip
Throttle Lock / Cruise Control
Tire Pressure Monitoring (TPMS)
Windscreens

Zombie Target

NecksGen

"VIC" Repeat
Customer Discount
Program




AFAM Motorcycle Sprockets




AFAM is used by World Superbike teams and Moto2 F.I.M. World Championship teams.
One of the most well-respected motorcycle riders running AFAM is Max Biaggi on the Aprilia Race Team in World SBK.
Max's Factory Aprilia RSV4 is fitted with off-the-shelf AFAM superlight and super durable 7075T6 aluminum rear sprocket
that fits up with All 5-bolt OZ & Marchesini wheels.

AFAM Rear sprockets are precision made to tolerances twice as accurate as O.E.M. specs.
AFAM sprockets are made from 7075-T6 aluminum which is heat treated &
anodized for durability and corrosion resistance. Lightening holes and relief machining (on certain applications)
keeps weight to a minimum.

AFAM Aluminum alloy 7075-T6 one of the highest strength aluminum alloys available.
It's strength to weight ratio is excellent, and it is ideally used for highly stressed parts such as aircraft components.
Thus it is known as a true "Aircraft Grade" aluminum.

AFAM front sprockets are precision-machined from chromoly steel for outstanding strength.
AFAM front sprockets are zinc-plated for corrosion resistance.





AFAM 520, 525, 530 Sprockets - starting @ $38.95



If you are looking Just to replace your current Chain, See Below :

Call or E-Mail us for a Custom 520 Conversion For Your Bike, TODAY.
Be sure to mention, Make / Model of your bike. And what gearing you want. Or, we can recommend a setup for you after you tell us what you want from your bike.