ORDERS:
704-799-2192




BIKE SPECIFIC
PARTS PAGES
FOR NEW
'03-'17 Models
(Grom, Z125, RC390,
R3, R1, R6,
ZX-10, ZX6
CBR's, GSX-R's
& more)




"VIC" Repeat
Customer Discount
Program
---
TOP SELLERS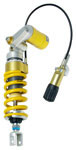 Ohlins Shocks,
Forks, & Dampers




Antigravity Superlight
Lithium Batteries
---
PRODUCT CATEGORIES

Air Filters
Engine Parts

Exhaust

Fairing Stay
Head Set Communications

Helmets
Mirrors / Mirror Block Off Plates
Race Stands

Radar Detectors

Radiator Hose Kits
Tank Traction Pads / Stomp Grip
Throttle Lock / Cruise Control
Tire Pressure Monitoring (TPMS)
Windscreens

Zombie Target

NecksGen

"VIC" Repeat
Customer Discount
Program




SCORPIO ALARMS w/ FM 2 Way Pager
& r-Link w/ GPS tracking/location Technology



r-Link GPS Application for the iPhone



r-Link GPS Tracking w/ Google Maps

rLiNK (SR-i1100)
rLiNK incorporates advanced theft prevention, real time GPS tracking and SMS alerts with programs that allow motorcycle enthusiasts to document and share their riding experience. Alarm functions and user features can be controlled by the included remote, the free iPhone app, or from your computer or smart phone.
Tracking and recovery are just the beginning of the security features for the rLiNK system. rLiNK integrates Radio Frequency Identification Technology (RFID) for hands free alarm operation and a three-axis accelerometer to detect movement, shock and tilt. Two way communication with unlimited range and Police accessible theft tracking keep you connected to your motorcycle at all times.
Use rLiNK to view maps of your rides and receive instant progress updates with detailed trip stats. The Rider Down accident notification keeps you covered while you are riding, while the Group Ride feature allows rLiNK users to connect with each other and share trip information during the ride. Upload maps, top speed and segment times quickly and easily to Facebook and Twitter with rLiNK's social networking interface.
Every rLiNK comes with Perimeter Sensor, and universal harness that will easily connect to any powersports vehicle that uses a key and a 12-volt battery. 120db Smart Siren with built in Back-Up battery.

OPTIONAL : "Plug and Play" OEM factory connector kits are available to simplify the installation by plugging directly into the vehicle's wiring harness for a simple, straightforward install.
Other Optional Add-ons : Starter Immobilizer,
rLiNK is currently available fo
r
the US and Canada(Required Reprogramming)
.

rLiNK requires a yearly GPS data service to be fully functional.



The all new Scorpio SR-i900R introduces the next step in motorcycle security by incorporating the convenience of Hand free Keyless/Go Style operation to an ultra-compact 2 way FM paging security system designed specifically for the motorcycle industry.
By incorporating RFID to the Scorpio system is able to know when the remote is walking close to the bike and when its not, allowing the user to never have to reach for the remote to protect the bike.
By utilizing High Frequency FM technology, the Scorpio SR-i900 transceiver is capable of sending and receiving commands from up to ½ Mile away from the motorcycle.
For its sensing mechanism, the Scorpip SR-i900 utilizes a built in accelerometer that detects both impact and changes of angles with a high degree of accuracy. It allows the module to be placed in any position or mounting angle and requires no adjustments.
The Scorpio SR-i900R control module also offers a built in programmable multi tone siren and to ensure durability the module is manufactured to meet OEM specs
OTHER FEATURES: Include a programmable perimeter sensor with warn-away feature that detects motion around the bike, protecting saddlebags, luggage and accessories, and a built-in battery backup system that allows the pager to operate even if wires are cut or circumvented.
Anti-Hijack, and Battery Back up (INTERNAL PACK).
For simple installation the Scorpio SR-i900 offers Optional factory style connector kits that simply plug into the motorcycle's factory wiring harness creating a non-destructive installation.

Scorpio Alarm SR-i600

The all new Scorpio Alarm SR-i600 is an ultra-compact 2 way FM paging security system designed specifically for the motorcycle industry.

By utilizing High Frequency FM technology, the Scorpio Alarm SR-i600 transceiver is capable of sending and receiving commands from up to ½ Mile away from the motorcycle.

For its sensing mechanism, the Scorpio Alarm SR-i600 utilizes a built in accelerometer that detects both impact and changes of angles with a high degree of accuracy. It allows the module to be placed in any position or mounting angle and requires no adjustments.

The Scorpio Alarm SR-i600 control module also offers a built in programmable multi tone siren and to ensure durability the module is manufactured to meet OEM specs

For simple installation the Scorpio Alarm SR-i600 offers optional factory style connector kits that simply plug into the motorcycle's factory wiring harness creating a non-destructive installation.

Dual Axis Accelerometer – Detects Impact and Inclination
· Two-Way FM Transceiver
· Long Range Paging Transmitter
· Waterproof Design Meets OEM Specifications
· Selectable Audible and Vibrating Alerts
· Integrated 125dB Programmable Multi-Tone
Scorpio Alarm

SR-i

6

0

0S/SB/SE

also features a
programmable perimeter sensor with warn-away
feature that detects motion around the bike,
protecting saddlebags, luggage and accessories,
and a built-in battery backup system that allows the
pager to operate even if wires are cut or

circumvented

Two-way FM security system that incorporates a
handheld LCD transceiver that offers both pager and
remote functions
Features long-range FM transceiver (up to 1/2 mile)
Dual-axis accelerometer for detecting

impact/inclination
Sealed with polyurethane potting in accordance with OEM specifications
Built-in 120 dB multi-tone siren with soft chirp

Sensor violation display
Range and signal status display
Audible/vibrating alert
Smart battery safeguard with motorcycle battery condition display
Flashing lights with memory
Remote motorcycle finder/panic alarm
Clock with alarm

Optional OEM-style factory connector kits allow the alarm system to be integrated into the factory wiring without any cutting or splicing (sold separately)

PRICING:
MODEL (Description)

Remote Included

Retail

SALE PRICE

SR-i900
Alarm System w/ 2-way Pager Remote
(Keyless-Go /Hands Free Auto Sensing)
Built-in Battery Backup

$389

$

329.95