ORDERS:
704-799-2192




BIKE SPECIFIC
PARTS PAGES
FOR NEW
'03-'19 Models
(Grom, Monkey
Z125, RC390,
R3, R1, R6,
ZX-10, ZX6
CBR's, GSX-R's
& more)




"VIC" Repeat
Customer Discount
Program
---
TOP SELLERS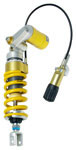 Ohlins Shocks,
Forks, & Dampers




Antigravity Superlight
Lithium Batteries
---
PRODUCT CATEGORIES

Air Filters
Engine Parts

Exhaust

Fairing Stay
Head Set Communications

Helmets
Mirrors / Mirror Block Off Plates
Race Stands

Radar Detectors

Radiator Hose Kits
Tank Traction Pads / Stomp Grip
Throttle Lock / Cruise Control
Tire Pressure Monitoring (TPMS)
Windscreens

Zombie Target

NecksGen

"VIC" Repeat
Customer Discount
Program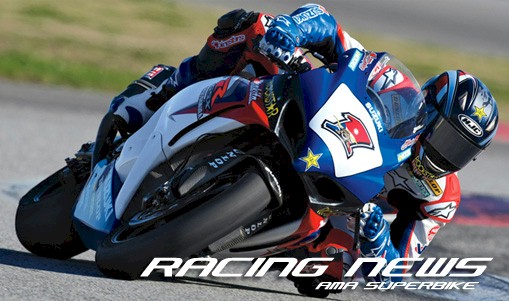 Yoshimura Hard Parts and Accessories

Mirror Block Off Plates, Axle Blocks, Case Savers, Chassis Protectors, Fender Kits,
Fork Caps, Rear Seats, Suspension Parts, Covers, Foot Pegs, Linkages, Spools,
Cam Shafts, Transmissions, FI Box, and much more.

YOSHIMURA'S PHILOSOPHY
To this day - everything Yoshimura Exhaust does revolves around building fast machines and winning races. What motivated Pop's Yoshimura over 50 years ago is the exact same thing that motivates us today. Racing and winning. There is no other endeavor that any of Yoshimura exhausts would rather be engaged in.
How do you explain the special feeling that racing gives to all of Yoshimura? It is impossible to describe to those who have not experienced it. Being at the track, hearing the sweet song of a finely tuned racing engine at full-chat is music to our ears. Through our products, They try to impart this emotion to all their customers.
All of Yoshimura products are the result of knowledge learned from racing. Cost considerations, scrimping on materials, none of that will do. We live in a rarified and absolute world of winning races at the highest levels of competition. To survive here, you have to have a very sharp and narrow focus.
In creating Yoshimura products, just as in preparing a Superbike, you have a very clear philosophy. Bring the skills, knowledge, and passion of racing into everything they make. By staying true to this mind set, the rest is easy.
Racing: This is the force behind everything Yoshimura does. If they were in this just for the business, Yoshimura wouldn't be putting so much effort in their racing program.
Yoshimura is a "Core" company that has a crystal clear philosophy. It is through racing that they can develop and test new products at the harshest environment.
R&D: An off-shoot of racing, Yoshimura spends countless hours a year involved in research. The research is used to develop race bikes and then to take this knowledge and develop products for the consumer.
The R&D guys are constantly developing new parts while simultaneously refining existing one. It is not surprising to find them working late into the night and weekends.
With all the state-of-the-art equipment at Yoshimura, it might just be enjoyable to work all those long hours.

Exhaust System Manufacturing:
Yoshimura is the largest sportbike aftermarket pipe manufacturer in the world. Yoshimura ships out thousands of pipes each month to customers all around the world. Over the many years they have been in business, Yoshimura's reputation has driven sales to the point where they are the industry leader.




| | | |
| --- | --- | --- |
| Mirror Block Off Caps | Axle Blocks | Case Savers |
| Chassis Protector Kit | Fender Eliminators | Fork Caps |
| Rearsets | Suspension | Front Spocket Cover Kit |
| Foot Pegs | Rear Linkage Kit | Race Stand Stoppers |
Choose Manufacturer:


Race Magneto Cover

MODEL
YEAR
DESCRIPTION
PART NUMBER
SALE PRICE
GSX-R 1000
09-12
Race Magneto Cover
280-518-0100
call for pricing
GSX-R 1000
03-08
Race Magneto Cover
0000A-D7110-351
call for pricing
GSX-R 750
99-03
Race Magneto Cover
0000A-C8110-351
call for pricing
INNER ROTOR GENERATOR

MODEL
YEAR
DESCRIPTION
PART NUMBER
SALE PRICE
GSX-R 1000
00-08
Inner Rotor Generator
407-585-1002
call for pricing
GSX-R 1000
09-11
Inner Rotor Generator
407-518-1000
call for pricing
TRANSMISSION
MODEL
YEAR
DESCRIPTION
PART NUMBER
SALE PRICE
GSX-R 1000
09-11
TRANSMISSION SET WIDE RATIO 13% CLOSER
320-518-0000
call for pricing
GSX-R 1000
09-11
TRANSMISSION SET CLOSE RATIO 18% CLOSER
320-518-1000
call for pricing
GSX-R 1000
01-08
TRANSMISSION SET TYPE A-WIDE RATIO (AMA)
320-506-0010
call for pricing
GSX-R 1000
01-08
TRANSMISSION SET TYPE B-SEMI CLOSE RATIO
320-506-1000
call for pricing
GSX-R 1000
01-08
TRANSMISSION SET TYPE C-CLOSE RATIO
320-506-2000
call for pricing
GSX-R 750
06-10
TRANSMISSION SET TYPE B-CLOSE RATIO
320-568-0000
call for pricing
GSX-R 600
06-10
TRANSMISSION SET TYPE B-CLOSE RATIO
320-568-0000
call for pricing
FUEL INJECTION ADJUSTOR BOX

MODEL
YEAR
DESCRIPTION
PART NUMBER
SALE PRICE
GSX-R 1000
09-11
EM PRO
490-518-0000
call for pricing
GSX-R 1000
07-08
EM PRO
490-508-0000
call for pricing
GSX-R 1000
05-06
EM PRO
490-506-0000
call for pricing
GSX-R 750
08-10
EM PRO
490-58A-0000
call for pricing
GSX-R 750
06-07
EM PRO
490-589-0000
call for pricing
GSX-R 600
08-10
EM PRO
490-569-0000
call for pricing
GSX-R 600
06-07
EM PRO
490-568-0000
call for pricing
GSX-R 1000
07-11
EM PRO IGNITION SHORT HARNESS
446-508-2000
call for pricing
GSX-R 1000
05-06
EM PRO IGNITION SHORT HARNESS
0000A-D7360-852
call for pricing
GSX-R 750
08-10
EM PRO IGNITION SHORT HARNESS
446-508-2000
call for pricing
GSX-R 750
06-07
EM PRO IGNITION SHORT HARNESS
0000A-D7360-852
call for pricing
GSX-R 600
08-10
EM PRO IGNITION SHORT HARNESS
446-508-2000
call for pricing
GSX-R 600
06-07
EM PRO IGNITION SHORT HARNESS
0000A-D7360-852
call for pricing
GSX-R 1000
09-11
EM PRO RACE WIRING HARNESS
406-518-0000
call for pricing
GSX-R 1000
07-08
EM PRO RACE WIRING HARNESS
406-508-0000
call for pricing
GSX-R 1000
05-06
EM PRO RACE WIRING HARNESS
406-506-0000
call for pricing
GSX-R 750
08-10
EM PRO RACE WIRING HARNESS
406-569-0000
call for pricing
GSX-R 750
06-07
EM PRO RACE WIRING HARNESS
406-568-0000
call for pricing
GSX-R 600
08-10
EM PRO RACE WIRING HARNESS
406-569-0000
call for pricing
GSX-R 600
06-07
EM PRO RACE WIRING HARNESS
406-568-0000
call for pricing
GSX 1300R
99-07
EFI ADJUSTER BOX
R-421
call for pricing
GSX-R 1000
01-02
EFI ADJUSTER BOX
R-421
call for pricing
GSX-R 750
98-03
EFI ADJUSTER BOX
R-421
call for pricing
GSX-R 600
01-03
EFI ADJUSTER BOX
R-421
call for pricing
CAMSHAFT

MODEL
YEAR
DESCRIPTION
PART NUMBER
SALE PRICE
GSX 1300R
99-07
ST-1 CAMSHAFTS WITH SPROCKETS
SUXR341
call for pricing
GSX 1300R
08-11
ST-1 CAMSHAFTS WITH SPROCKETS
211-509-0100
call for pricing
GSX-R 1000
09-11
ST-R TYPE R CAMSHAFTS WITH SPROCKETS
210-518-0100
call for pricing
GSX-R 1000
09-11
ST-R TYPE S CAMSHAFTS WITH SPROCKETS
210-518-0200
call for pricing
GSX-R 1000
09-11
ST-RB TYPE S CAMSHAFTS "BIG BANG" W/SRPKT
210-518-B200
call for pricing
GSX-R 1000
07-08
ST-R TYPE R CAMSHAFTS WITH SPROCKETS
210-508-0100
call for pricing
GSX-R 1000
05-06
ST-R TYPE R CAMSHAFTS WITH SPROCKETS
210-506-0100
call for pricing
GSX-R 1000
05-06
ST-R TYPE S CAMSHAFTS WITH SPROCKETS
210-506-0200
call for pricing
GSX-R 1000
01-04
ST-1 CAMSHAFTS WITH SPROCKETS
SUXR481
call for pricing
GSX-R 1000
01-04
ST-R TYPE R CAMSHAFTS WITH SPROCKETS
210-503-0100
call for pricing

CAMSHAFT SPROCKET

MODEL
YEAR
DESCRIPTION
PART NUMBER
SALE PRICE
GSX 1300R
99-11
ADJUSTABLE CAM SPROCKETS
SUXR1201
Discontinued
GSX-R 1000
01-11
ADJUSTABLE CAM SPROCKETS
SUXR1301
Discontinued
GSX-R 750
96-98
ADJUSTABLE CAM SPROCKETS
SUXR1201
Discontinued
GSX-R 750
99-10
ADJUSTABLE CAM SPROCKETS
SUXR1301
Discontinued
GSX-R 600
97-00
ADJUSTABLE CAM SPROCKETS
SUXR1201
Discontinued
GSX-R 600
01-10
ADJUSTABLE CAM SPROCKETS
SUXR1301
Discontinued

REACTION SPRING
MODEL
YEAR
DESCRIPTION
PART NUMBER
SALE PRICE
GSX-R1000
2005-2012
Reaction Spring - 150N
A-D7210-62S
call for pricing
GSX-R1000
2005-2012
Reaction Spring - 300N
0000A-D7210-62R
call for pricing
HIGH COMPRESSION PISTON KIT
MODEL
YEAR
DESCRIPTION
PART NUMBER
SALE PRICE
GSX-R1000
2005-2006
High Compression Piston Kit
200-506-0734
call for pricing
GSX-R1000
2007-2008
High Compression Piston Kit
200-508-0734
call for pricing
GSX-R1000
2009-2011
High Compression Piston Kit
200-518-7450
call for pricing
OIL CATCH TANK
MODEL
YEAR
DESCRIPTION
PART NUMBER
SALE PRICE
GSX-R1000
2009-2012
Oil Catch Tank
535-518-0000
call for pricing
GSX-R1000
2005-2008
Oil Catch Tank
535-508-0000
call for pricing
GSX-R750
2006-2010
Oil Catch Tank
535-568-0001
call for pricing
ISC Blind Kit
(Idle Speed Control)
MODEL
YEAR
DESCRIPTION
PART NUMBER
SALE PRICE
GSXR1000
07-12
ISC Blind Kit (Idle Speed Control)
764-508-10008
call for pricing
GSXR 750
07-12
ISC Blind Kit (Idle Speed Control)
764-508-1000
call for pricing
Heavy Duty Clutch Plate Set
MODEL
YEAR
DESCRIPTION
PART NUMBER
SALE PRICE
GSXR1000
09-12
Heavy Duty Clutch Plate Set
311-518-0100
call for pricing
GSXR 1000
05-08
Heavy Duty Clutch Plate Set
311-506-0100
call for pricing

Choose Manufacturer: