ORDERS:
704-799-2192




BIKE SPECIFIC
PARTS PAGES
FOR NEW
'03-'20 Models
(Grom, Monkey
Z125, RC390,
R3, R1, R6,
ZX-10, ZX6
CBR's, GSX-R's
& more)




"VIC" Repeat
Customer Discount
Program
---
TOP SELLERS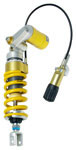 Ohlins Shocks,
Forks, & Dampers




Antigravity Superlight
Lithium Batteries
---
PRODUCT CATEGORIES

Air Filters
Engine Parts

Exhaust

Fairing Stay
Head Set Communications

Helmets
Mirrors / Mirror Block Off Plates
Race Stands

Radar Detectors

Radiator Hose Kits
Tank Traction Pads / Stomp Grip
Throttle Lock / Cruise Control
Tire Pressure Monitoring (TPMS)
Windscreens

Zombie Target

NecksGen

"VIC" Repeat
Customer Discount
Program




K TECH Suspension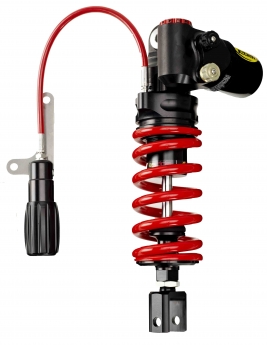 K Tech Shock 35DDS
Common Feedback from Riders w/ Ktech shock is less condition specific, you can go to different
tracks, w/ different riders, basically out of the box once you get right spring on it, it's ready to go


K-Tech Suspension Introduces 35DDS Lite Series Rear Shock Absorbers
The new 35DDS Lite features the same CNC machined billet aluminum body and internals, with
independent circuits for rebound and compression damping, as the 35DDS Pro. Each circuit has
32 clicks of adjustment for precise suspension tuning and damping control under any street, track
day, or racing conditions. The aluminum body and internals of the 35DDS Lite are hard anodized for
great looks and wear resistance. Additionally the 35DDS Lite rear shock offers length adjustment
for easy geometry changes, and a manual spring preload collar for adjusting sag. The 35DDS Lite
can be upgraded to Pro specifications at any time by adding the hydraulic preload adjuster, or the
bypass valve adjustment circuit.


35DDS Rear Shock Retail $1776.08 Sale Price $1691.50
35DDS Harley Dual Rear Shock Retail $1254.75 Sale Price $1195
35DDS Lite Rear Shock Retail $1359.75 Sale Price $1295

**** Please call (704-799-2192) or email for Special Pricing. ****

Razor-R Adjustable Rear Shock Retail $1079 Sale Price $995
- for KTM RC390 & Yamaha R3

FEATURES:
- 35mm Piston + 14mm Shaft
- Adjustable Compression Damping
- Adjustable Rebound Damping
- Spring Preload
- Ride Height
- Hose Mounted Remote Reservoir
- Nitrogen Gas Charged
- Fully Rebuildable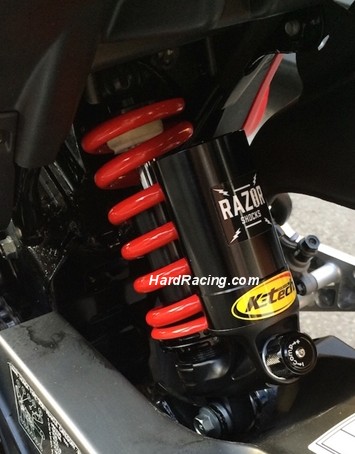 Razor-R Adjustable Rear Shock Retail $699 Sale Price $625
- for HONDA GROM / MSX 125

FEATURES:
- 248.5mm Length - 2.5mm Over Stock
- Adjustable Compression Damping
- Adjustable Rebound Damping
- Adjustable Spring Preload
- Custom Setup for Rider





**** Please call (704-799-2192) or email for Special Pricing. ****







Fork Cartridge Kit Retail $599 Sale Price $549
- for HONDA GROM / MSX 125

FEATURES:
- Adjustable Compression Damping
- Adjustable Rebound Damping
- Adjustable Spring Preload
- 6.5Nm Springs Included
These kits must be installed by a certfied mechanic





25SSK/IDS/20DDS
Cartridge Applications

25SSK & 25SSK IDS Fork Cartridge Kit

25SSK + 25SSK IDS fork cartridges offer precision fork control and adjustability from an open cartridge
design. 25mm pistons and a 14mm shaft displace fluid consistently under demanding conditions. Fully
adjustable for spring pre-load, compression, and rebound damping (IDS cartridges split damping
controls between fork legs). These 25SSK cartridges have been extremely popular with racers
and track day riders, and many customers have reported superior feel and performance over a wider
range of conditions when compared to other 30 mm cartridges.

25SSK Cartridge Kits Retail $1411.49 Sale Price Starts at $1344.28

25SSK IDS Cartridge Retail Starts at $1338.75 Sale Price Starts at $1275.00



20DDS Fork Cartridge Kit

20DDS fork cartridges are the same championship winning closed cartridge design used by
professional racers around the world!
K Tech DDS Pressurized Fork Cart. Kit
Closed Design/31mm Control Pistons; 20mm Displacement Pistons; 8mm Rod/Includes 3 Sets
Of Springs & Spring Change Tools. For superior performance, this product should be installed
and maintained by an authorized K-Tech Suspension service center. Specific tools are required
(available separately) for proper installation of this kit.
Includes (3) sets of springs... .95on them & then (1) set above rate & (1) set below rate (9.0 & 10.0)
Includes w/ spring changing tool
Can put this kit right in w/ out having to tweak anything.
Pro level components, basically what World SBK use & top level AMA Superbike use


20 DDS Cartridge Kits Retail is $2544.57 Sale Price $2423.40



Cartridge Installation Tool kit - $231 Recommended if you are going to do installation yourself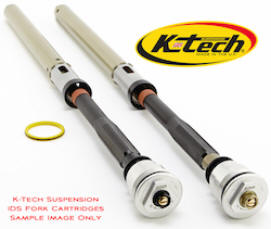 20MM IDS Fork Cartridges

IDS means Independent Damping System. Independent compression and rebound damping controls (one leg controls rebound, the other compression damping). 20 IDS cartridges include 20mm pistons but springs are not included and should be chosen based on rider weight when ordering. 14mm control rods displace a large volume of oil for better control and rider feedback, with 20mm aluminum cartridge tubes.

The K-Tech Suspension 20mm IDS 20mm cartridges offer full adjustments and tuning for forks that often lack preload or compression damping adjustment from the factory. Both legs have spring preload adjusters, and the rebound control is in one leg, while the compression is in the other.

Base settings out of the box and set up rarely require additional tuning, other than spring set up and minor compression and rebound adjustments. All manufacturing processes, as well as material selection and finishing are aerospace grade for substantially improved durability and consistency. We often find fresh, clean fork oil when draining forks after a full season of track time!

The 20mm IDS front fork cartridges have been designed to fit original equipment front forks for track and racing use. These high quality replacement cartridges are designed and manufactured in the UK using the highest quality materials and processes giving optimum performance and confidence to the rider.

The open cartridge damping system uses 20mm diameter control pistons with a 14mm diameter aluminum piston rod giving a big displacement of fluid for accurate damping control. All of the aluminum parts are hard anodized to protect against wear and contamination of the damping oil during use giving longer intervals for servicing.

Adjustments include 30 clicks of rebound damping on one leg, and 24 clicks of compression damping on the other leg, with 18mm of spring preload adjustment. Replacement flow control valves, a fork travel indicator, an owners manual, and stickers are included with this kit.

Fork springs are NOT INCLUDED, but available separately.

20MM IDS Fork Cartridges Retail is $944.95 Sale Price $895