ORDERS:
704-799-2192




BIKE SPECIFIC
PARTS PAGES
FOR NEW
'03-'19 Models
(Grom, Z125, RC390,
R3, R1, R6,
ZX-10, ZX6
CBR's, GSX-R's
& more)




"VIC" Repeat
Customer Discount
Program
---
TOP SELLERS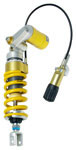 Ohlins Shocks,
Forks, & Dampers




Antigravity Superlight
Lithium Batteries
---
PRODUCT CATEGORIES

Air Filters
Engine Parts

Exhaust

Fairing Stay
Head Set Communications

Helmets
Mirrors / Mirror Block Off Plates
Race Stands

Radar Detectors

Radiator Hose Kits
Tank Traction Pads / Stomp Grip
Throttle Lock / Cruise Control
Tire Pressure Monitoring (TPMS)
Windscreens

Zombie Target

NecksGen

"VIC" Repeat
Customer Discount
Program




SEBIMOTO RACE ONLY CARBON/FIBER AND CARBON/KEVLAR BODYWORK

Similar pricing to standard Fiberglass Bodies with much more weight savings and Greater strength.

Carbon fiber and Carbon Kevlar are available for a whole host of racing and high performance motorcycles. a listing of what is available can be found below.

Custom Work is available. Single headlight conversions are in stock for some applications. Molded in tail lights are also available

Product lines are available in 2 styles:

Carbon Kevlar the same material as what you see on Body Armor with a clear coat resin finish. The natural yellow kevlar and black carbon are visible in a basket weave pattern

Carbon Fiber is what you would expect, and has a clear coat resin finish.

THIS IS RACE ONLY BODYWORK... Absolutely NO CUTOUTS FOR STOCK LIGHTS... on ANY MODELS.

Head Lights and Tail Lights can be Included on SOME models. These are NOT OEM Headlights. They are already injection molded to the bodywork with wires. Headlight + $230 /each Tail + $130

Please Note - All Prices Have Been Increased By the Manufacturer. The New Prices Posted Reflect this Increase .