ORDERS:
704-799-2192




BIKE SPECIFIC
PARTS PAGES
FOR NEW
'03-'13 Models
(R1, R6, ZX-10
CBR600/1000RR,
GSX-R1000, ZX-6R
GSX-R600/750 & more)




"VIC" Repeat
Customer Discount
Program
---
TOP SELLERS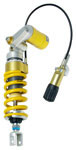 Ohlins Shocks,
Forks, & Dampers


BALLISTIC EVO2 LITHIUM BATTERIES
(ULTRA LIGHT WEIGHT)




Antigravity Superlight
Lithium Batteries
---
PRODUCT CATEGORIES

Air Filters
Mirrors / Mirror Block Off Plates
Race Stands

Radar Detectors

Radiator Hose Kits
Tank Traction Pads / Stomp Grip
Throttle Lock / Cruise Control
Tire Pressure Monitoring (TPMS)
Windscreens

Zombie Target

NecksGen

"VIC" Repeat
Customer Discount
Program





RK EXCEL FORGED ALUMINUM WHEELS


COMPANY BACKGROUND AND HISTORY

RK Excel – Since 1953
RK Excel originally began life as a company called Takasago Tekko K.K. back in 1930. Instead of manufacturing chain and rims, which wouldn't be developed until 1953, Takasago produced a variety of aircraft components. After WWII, the factory changed its name to Kusatsu and embarked on a new direction of manufacturing bicycle components. This venture proved to be successful and in 1947 the bicycle chain department was established in the Shimura Factory.

In 1951 the chain department was separated from Takasago Tekko and Takasago Chain Co. was established. In this year the company also began production of the bicycle chains with the TCC mark. 1953 was the birth of RK motorcycle chains. In 1975 RK began experimenting with O-ring technology. RK's efforts paid off and in 1982 chains with O-rings were in use on large to mid-sized motorcycles.

Excel Rims began to take form in 1952 when the Kusatsu factory began manufacturing rims for two wheeled vehicles. The rim department of Kusatsu separated, creating a new company Takasago Manufacturing. In 1956 the company ceased the production of bicycle rims and concentrated on the development of rims for motorcycles. In 1958 the Excel motorcycle rim program was launched.

In 1991 RK and Excel merged into a new company under the name RK Excel Co Ltd.
-------------------------------------------------------------------
Today RK Excel makes some of the strongest parts in the motorcycle industry. Excel rims are revolutionary for their uncompromised strength and longevity. RK Chain renoun for their 20,000 mile street warranty. If you want the best value for your money - choose RK EXCEL

---------------------------------------------------------------------

The Excel Takasago aluminum alloy rim is the benchmark in offroad racing rim technology. Every Excel Motocross rim is engineered and designed to perform in extreme hostile environments where other rims routinely fail. Fact, Excel has won more Motocross and offroad championships - worldwide - than all competitors combined!



| | |
| --- | --- |
| | |
RK Excel Pro Series' universal wheel system allows the user to mount the wheel from one brand or model to another using model specific carrier adapters. This unique system makes your investment in RK Excel Pro Series wheels a long-term and doesn't end when you change models or brands. The RK Excel carrier adaptors allow the use of OE rotors, however the user will need to purchase an aftermarket sprocket designed to fit aftermarket wheels. See below for details. The aggressively styled RK Excel Pro Series design is machined from forged aerospace aluminum for increased strength and the stunning hard anodized "Magnum Gray" finish compliments the look of any bike.


Sizes :

Color:

Wheel Weight:
Suggested Sprocket Part Numbers
Front 3.5" x 17"

Rear 5.5" x 17"
Rear 6.0 x 17"
Magnum Gray

Magnum Gray
3.5" Front: 7.94lbs (3600g)

6.0" Rear: 12.3 lbs (5570g)
VORTEX: Part Number 840/840A

Supersprox: Part Number 7090, 7091, 7092
CURRENT 2013 PRICING
CBR1000RR / RC-51 / ZX10R / Z1000 / GSXR 750 / GSXR1000 /
ZX14R / 99-07 Busa
RK Excel FORGED ALUMINUM 20 Spoke
MSRP: $ 1,895.95 Sale price: $1639
________________________________

04-12 R1 / 08-12 Busa
RK Excel FORGED ALUMINUM 20 Spoke
MSRP: $ 1,895.95 Sale price: $1685