ORDERS:
704-799-2192




BIKE SPECIFIC
PARTS PAGES
FOR NEW
'03-'19 Models
(Grom, Z125, RC390,
R3, R1, R6,
ZX-10, ZX6
CBR's, GSX-R's
& more)




"VIC" Repeat
Customer Discount
Program
---
TOP SELLERS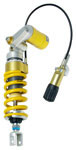 Ohlins Shocks,
Forks, & Dampers




Antigravity Superlight
Lithium Batteries
---
PRODUCT CATEGORIES

Air Filters
Engine Parts

Exhaust

Fairing Stay
Head Set Communications

Helmets
Mirrors / Mirror Block Off Plates
Race Stands

Radar Detectors

Radiator Hose Kits
Tank Traction Pads / Stomp Grip
Throttle Lock / Cruise Control
Tire Pressure Monitoring (TPMS)
Windscreens

Zombie Target

NecksGen

"VIC" Repeat
Customer Discount
Program






RENTHAL Gen 3 Clip-ons


Renthal clamps are constructed out of aerospace grade 7075-T6 aluminum
while the bars are constructed out of 7010 aluminum and Hard Anodized for strength and durability


RENTHAL Clip-on clamps are made with aerospace grade 7075-T6 billet aluminum, while RENTHAL bars are constructed out of 7075-T6 billet for maximum strength and an unmatched BLACK anodized appearance. Each RENTHAL Clip-on is carefully inspected and laser etched to present the best quality product in the industry. Replacement bars are available as well.

SPECIFICATIONS:
•Fork Clamps machined from 7075 T-6 billet aluminium and anodised factory black

•Handlebar tubes machined from 7010 aluminium and hard anodised for increased wear resistance from controls

•Fork clamps feature laser etched positioning marks in the upper surface every 5mm

•Removable Nylon bar end inserts for protection of the grips

•Hard anodized handlebar tubes for increased longevity

•Available in 50mm, 51mm, 52mm and 55mm fork tube sizes to fit most current sport bike applications

•All clamps are 7 degree angle and 39mm offset

•Renthal clip-on handlebars are used by Kawasaki World Superbike Team, MSS Kawasaki, Hawk Kawasaki, Hydrex Honda, SMT Honda and Jentin Yamaha



RENTHAL CLIP-ONS

| | |
| --- | --- |
| Part # | Size |
| CL110 | 50mm Kit |
| CL111 | 51mm Kit |
| CL112 | 52mm Kit |
| CL113 | 55mm Kit |

RENTHAL GEN 3 Clipons
Retail $255 SALE PRICE - $179

Spare Replacement Bar $95/set Sale Price $79/set
(only sold at time of purchase of Complete Clip-ons)

FITMENT: Please Remember Clip-ons are UNIVERSAL. They are NOT Bike Specific.
The chart below lists the sizes of the upper portion of the fork tubes for each model. There are some models that require modifications in order for the clipons to be fitted properly and to have the proper amount of clearance with the fairings, gauges and other parts of the motorcycle.







Clearance Issues with Stock Bodywork
















CBR600RR (0

7-13

)
Risers Recommended












* Interference issue with stock bodywork
^ Require risers
^^ Cannot use risers
D Needs aftermarket damper mount