ORDERS:
704-799-2192




BIKE SPECIFIC
PARTS PAGES
FOR NEW
'03-'19 Models
(Grom, Monkey
Z125, RC390,
R3, R1, R6,
ZX-10, ZX6
CBR's, GSX-R's
& more)




"VIC" Repeat
Customer Discount
Program
---
TOP SELLERS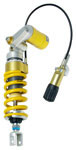 Ohlins Shocks,
Forks, & Dampers




Antigravity Superlight
Lithium Batteries
---
PRODUCT CATEGORIES

Air Filters
Engine Parts

Exhaust

Fairing Stay
Head Set Communications

Helmets
Mirrors / Mirror Block Off Plates
Race Stands

Radar Detectors

Radiator Hose Kits
Tank Traction Pads / Stomp Grip
Throttle Lock / Cruise Control
Tire Pressure Monitoring (TPMS)
Windscreens

Zombie Target

NecksGen

"VIC" Repeat
Customer Discount
Program




Shogun Crash Kits
FRAME SLIDERS, Bar End Sliders, and Swingarm Spool Sliders.




Shogun Crash Kits come as a complete set of crash protection for your bike! They include a set of black Frame Sliders, a set of Bar End Sliders, and a set of Swingarm Spool Sliders.
Most of the frame sliders are all no-cut, using machined mount-offsets.

Shogun sliders help protect your frame, engine cases and bodywork. Used by top AMA Pros and the Las Vegas Extremes Stunt Team as well as Jason Pridmore's STAR motorcycle school.

MOST Kits, are no mods.
Click add to cart button to see more details.

| | | |
| --- | --- | --- |
| | Shogun Crash Kit Models | Price |
| | BMW - S1000RR '12-13 CRASH KITS | Starting at only - $119 |
| All | HONDA - Shogun CRASH KITS | Starting at only - $76 |
| All | KAWASAKI - Shogun CRASH KITS | Starting at only - $67 |
| All | SUZUKI - Shogun CRASH KITS | Starting at only - $67 |
| All | YAMAHA - Shogun CRASH KITS | Starting at only - $67 |