ORDERS:
704-799-2192




BIKE SPECIFIC
PARTS PAGES
FOR NEW
'03-'20 Models
(Grom, Monkey
Z125, RC390,
R3, R1, R6,
ZX-10, ZX6
CBR's, GSX-R's
& more)




"VIC" Repeat
Customer Discount
Program
---
TOP SELLERS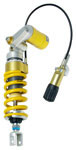 Ohlins Shocks,
Forks, & Dampers




Antigravity Superlight
Lithium Batteries
---
PRODUCT CATEGORIES

Air Filters
Engine Parts

Exhaust

Fairing Stay
Head Set Communications

Helmets
Mirrors / Mirror Block Off Plates
Race Stands

Radar Detectors

Radiator Hose Kits
Tank Traction Pads / Stomp Grip
Throttle Lock / Cruise Control
Tire Pressure Monitoring (TPMS)
Windscreens

Zombie Target

NecksGen

"VIC" Repeat
Customer Discount
Program




PROGRESSIVE SUSPENSION
for HARLEY DAVIDSON


412 - Double-wall steel shock body for durability
Applications for most models
Gas charged for superior, fade-free damping
Velocity-sensitive valving automatically adjusts for optimum ride and handling
5-position spring pre-load is adjusted by a cam
Precise

413 Progressive puts its expertise to work for high-performance applications Longer than stock for increased travel and ground clearance Freon-cell gas system for fade resistance and superior damping characteristics Proper rates provide stability Sold in pairs TUV approved

416-The Original Air Shock from Progressive Suspension features a machined aluminum air chamber for perfect sealing surfaces, heavy duty springs, air adjustability and velocity sensitive, multi-stage valving. The 416 Series is the perfect choice for the touring rider who carries a varied load.

418 feature a 5-position rebound damping adjustment for the perfect ride. The shock shafts are made from 4130 Chromoly steel that is precision ground and hard chromed. Springs are all made from the highest quality materials.A four-position cam style adjuster handles preload adjustment duties. Multiple lengths from stock to lowered available

422-Pair of steel bodied, monotube dampers wrapped with a black powder coated, progressive rate steel coil spring
Dampers feature a nitrogen charge that eliminates cavitation and creates a consistent ride performance with no fading
Fully adjustable shock with adjustable ride height up to 2" and preloaded
Show chrome quality cover that includes 4 ports for coil spring visibility

430 -High pressure gas mono tube design with deflective disk damping to insure high performance ride control the 430 Series can also be mounted rod up or rod down, depending on your application. Threaded pre-load adjusters allow for tool-less adjustment, and effortless tuning of ride quality.

440 SERIES
•Inertia and Velocity Sensitive Damping
•Chrome or Black powder coated aluminum end covers
•Easily adjustable spring pre load
•Assembled with the famous Progressive Rate spring

812 Series steel spring shocks are nitrogen gas-charged with multi-stage automatic valving and an adjustable spring preload; proven under extensive testing; easily installed. Available in standard shocks for the average single rider or heavy-duty shocks better fitted for the touring rider carrying passengers or a body weight of 225 lb. and up.

AIRTAIL I.A.S.
Integrated air and coil shock absorber
Uses a linear rate coil combined with dual-chamber air shocks for a smooth ride and ultimate suspension control
Inertia Active System (I.A.S.) with Inertia Valve technology separates wheel movement from chassis movement
One air chamber for bottoming control and adjusting suspension for the bike's load
The second air chamber adjusts ride height
Shocks come standard with a manual fill system for use with a hand pump (sold separately)
Optional on-board air compressor kit for Dressers available (sold separately)
Shock absorbers sold in pairs

940 SERIES ULTRA TOURING
•Fits 1980-2010 models.
•Specifically designed to deliver a comfortable ride at a 1" lowered stance.
•Built around their "Best in Class" IAS technology, the Ultra Touring shocks utilize all the suspension travel provided by these 13" eye to eye units, but provide a 1" lowered ride height.
•The unique Ultra Touring spring combination not only delivers a lowered ride height while its being ridden, but also while its on the side stand.
•Progressive Rate main springs specifically designed for touring.
•Secondary spring allows full droop travel and lowered stance.


TOURING LINK
Finally an inexpensive and easy to install solution to the handling challenges faced by most touring models. Does not hang below the frame or impede ground clearance.
Keeps motor/swingarm assembly aligned with chassis without introducing unnecessary vibration to the rider.


AIR DRAGGER
By combining a machined aluminum air chamber, velocity sensitive, multi-stage valving and an internal progressive rate coil spring, Progressive Suspension once again has elevated air suspension to a new level. The clean and simple, full chrome body mounts to all late model touring bikes.
Air adjustable shock length can lower the bike up to 2"
Designed to be easily connected to the stock air lines found on most touring models
Integrated air and coil shock
Multi-stage velocity sensitive dampening


LED SHOCK COVER KIT



ADJUSTABLE MOUNT


AIR TAIL
Until recently, air-adjustable suspension was a collection of compromises; the traditional air spring was never designed to perform the entire suspension function, and removing air to lower it made things even worse. Compromise does not sit well with us, so naturally we had to completely rethink air adjustable shocks. Not only did we utilize a traditional coil spring, but we've also inverted the customary function of the air chamber. ADDING air pressure LOWERS the bike and it also means that if the shock were to ever fail, the bike would raise itself. The addition of an on-board air compressor allows for instant and on-the-fly adjustment of both ride height and spring rate. The result is a perfectly tuned suspension, no matter the load or ride height.
Please Choose your Model for Pricing

FLH / FLT/ FLHR / FXCW "ROCKER" / FXD/B/C FXD/ B/C/F/L/WG

>> PRICING <<
FXD/C/WG/35 , FXDB/L/F , FXDL , FXDS-Conv/FXDX , FXDX/T ,
FXD/B/C/F/L/ , WG/35/S-CONV
>> PRICING <<

FXSTS/FLSTS/FXST/FLST, FXSTS/FLSTS/FXST , FLST/FLSTB, FXSTS/FLSTS/FXST/FLST, VRSC/A /AW/D/X , V-ROD,
VRSCB (V-ROD), VRSCDX (NIGHT ROD SPECIAL)

>> PRICING <<

XL 883C/1200C , XL, XLH 883/1200C/HUG , XL/XLH/XLCH SPORTSTER XL 1200L, XL1200N, XL1200R

>> PRICING <<

XL50(ANNIVERSARY) , XL 883, XL 883L , XL883R/N

,

>> PRICING <<

XLH 883 HUGGER, XLH 883/1200 STD, DLX , XR 1200

>> PRICING <<