ORDERS:
704-799-2192




BIKE SPECIFIC
PARTS PAGES
FOR NEW
'03-'19 Models
(Grom, Monkey
Z125, RC390,
R3, R1, R6,
ZX-10, ZX6
CBR's, GSX-R's
& more)




"VIC" Repeat
Customer Discount
Program
---
TOP SELLERS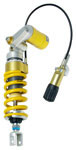 Ohlins Shocks,
Forks, & Dampers




Antigravity Superlight
Lithium Batteries
---
PRODUCT CATEGORIES

Air Filters
Engine Parts

Exhaust

Fairing Stay
Head Set Communications

Helmets
Mirrors / Mirror Block Off Plates
Race Stands

Radar Detectors

Radiator Hose Kits
Tank Traction Pads / Stomp Grip
Throttle Lock / Cruise Control
Tire Pressure Monitoring (TPMS)
Windscreens

Zombie Target

NecksGen

"VIC" Repeat
Customer Discount
Program




PRO-BOLTS / PRO Bolts / Tasty Nuts

Pro-Bolt Bolts for bike nuts

Pro Bolts supplie Aluminium and Titanium bolt kits for Motorcycles, Motocross and Trials, Enduro, Off-Road, Scooters and bicycles.

Pro Bolts Model specific means customizing made easy.
You can use our model-specific bolt kits to replace engine casings, fairings, screens and fuel cap surrounds. Our range is huge. So too is our range of accessories designed to help you customize your machine for that personal look.

ProBolts for great looks and weight saving.
Pro bolts can supply you with Aluminium bolt kits in Red, Blue, Silver, Black and Green and Titanium bolt kits in natural finish, blue and gold to give you an ultimate combination of great looks and significant weight saving.

Pro Bolts Aircraft grade titanium bolts for stress.
ProBolts Titanium bolt kits, made from aircraft-grade titanium, are designed to replace bolts in stress areas and reduce unsprung weight. Pro Bolts offers specific titanium bolt kits for Superbike, Racebike, Roadbike, Streetfighter and Off-Road.

In addition to flanged hex head and tapered socket cap aluminium and titanium bolts and screws, Pro-Bolts also supply axle nuts, swinging arm nuts, yoke nuts, disc bolts and sprocket nuts.

ProBolts are Full Technical Suppliers to Ten Kate Honda, World Superbike Champions. Pro-bolts supply the Dutch team with a full range of Titanium fasteners and specially made components.

Full Monty Alum. Bolt Kits
Includes: Engine Bolt Kit (Side Cases), Fairing Bolt Kit, Screen Bolt Kit, Fuel Cap Kit, Hugger Bolt Kit (when applicable) , License Plate Bolt Kit, & BONUS (20 Extra Misc. Bolts)


<<-- Click Application chart for PRICING
Full Monty Alum. ACCESSORIES Kits
&
Race SPEC Bolt Kits (Pre-Drilled for Safetywire)


<<-- Click Application charts for PRICING