ORDERS:
704-799-2192




BIKE SPECIFIC
PARTS PAGES
FOR NEW
'03-'19 Models
(Grom, Monkey
Z125, RC390,
R3, R1, R6,
ZX-10, ZX6
CBR's, GSX-R's
& more)




"VIC" Repeat
Customer Discount
Program
---
TOP SELLERS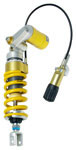 Ohlins Shocks,
Forks, & Dampers




Antigravity Superlight
Lithium Batteries
---
PRODUCT CATEGORIES

Air Filters
Engine Parts

Exhaust

Fairing Stay
Head Set Communications

Helmets
Mirrors / Mirror Block Off Plates
Race Stands

Radar Detectors

Radiator Hose Kits
Tank Traction Pads / Stomp Grip
Throttle Lock / Cruise Control
Tire Pressure Monitoring (TPMS)
Windscreens

Zombie Target

NecksGen

"VIC" Repeat
Customer Discount
Program




Orange Electric Tire Pressure Monitoring System





With only 2 wheels underneath you, maintaining proper tire pressure is especially important in motorcycles. Properly
maintaining tire pressure and temperature optimizes motorcycle stopping distance, cornering radius and tire life. Bikers
can ride worry free and act preemptively on any slow tire leaks or blowouts. Maximize fuel efficiency, safety and
performance every ride with Orange Electronics' TPMS system.







•Monitors tire pressure and internal temperature every 3 seconds
•Warns of any abnormal increase or decrease in tire pressure/temperature immediately
•Waterproof display is hardwired to any switch able power source and communicates wirelessly with the wheel sensors
•More accurate than external valve stem systems
•Not for use with inner tubes
•Kit includes dash mounted display, 2 wheel sensors and wiring harness
Retail -$200

Sale Price - $169