ORDERS:
704-799-2192




BIKE SPECIFIC
PARTS PAGES
FOR NEW
'03-'17 Models
(Grom, Z125, RC390,
R3, R1, R6,
ZX-10, ZX6
CBR's, GSX-R's
& more)




"VIC" Repeat
Customer Discount
Program
---
TOP SELLERS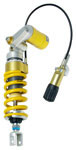 Ohlins Shocks,
Forks, & Dampers




Antigravity Superlight
Lithium Batteries
---
PRODUCT CATEGORIES

Air Filters
Engine Parts

Exhaust

Fairing Stay
Head Set Communications

Helmets
Mirrors / Mirror Block Off Plates
Race Stands

Radar Detectors

Radiator Hose Kits
Tank Traction Pads / Stomp Grip
Throttle Lock / Cruise Control
Tire Pressure Monitoring (TPMS)
Windscreens

Zombie Target

NecksGen

"VIC" Repeat
Customer Discount
Program









LighTech Mirror Block Off Plates




LighTech Mirror Block Off Plates

These LighTech Mirror Block Off Plates are machined from solid blocks of billet alloy, come with stainless steel
fittings and a choice of anodized colors: Black, Red, Gold, Silver, Cobalt

These plates are the perfect fit for blocking off holes after removing stock mirrors. Ideal for road bikers who do track
days where you want to remove the mirrors before racing, and racers who remove mirrors completely.

Each kit comprises of:
2 x block off plates
Nut & bolt kit

Please note that images are generic but the item is specific to each bike model.

| | | | | |
| --- | --- | --- | --- | --- |
| Make | Model | Years | Part | Sale Price |
| Aprilia | RSV4 / Factory | '09-'14 | SPE111 | $47.30 |
| | RSV4R/RSV4RF | '15-'16 | SPE116 | $60.60 |
| | | | | |
| BMW | S1000 RR | '09-'15 | SPE101 | $41.40 |
| | | | | |
| Ducati | PANIGALE 1199/899 | '12-'15 | SPE113 | $81.30 |
| | PANIGALE 1299 | '15-'16 | SPE117 | $68.00 |
| | | | | |
| Honda | CBR 600 RR | '04-'15 | SPE105 | $41.40 |
| | CBR 1000 RR | '04-'07 | SPE105 | $41.40 |
| | CBR 1000 RR | '08-'15 | SPE106 | $47.30 |
| | | | | |
| Kawasaki | ZX6R | '03-'04 | SPE101 | $41.40 |
| | ZX6R | '05-'08 | SPE102 | $41.40 |
| | ZX6R | '09-'12 | SPE110 | $41.40 |
| | ZX10R | '04-'07 | SPE102 | $41.40 |
| | ZX10R | '08-'10 | SPE108 | $41.40 |
| | ZX10R | '11-'15 | SPE112 | $47.30 |
| | ZX10R | '16-17 | SPE118 | $47.30 |
| | | | | |
| MV Agusta | F3 675 / F3 800 | '12-'16 | SPE114 | $60.60 |
| | | | | |
| Suzuki | GSXR 600 / 750 / 1000 | '05-'14 | SPE103 | $41.40 |
| | | | | |
| Yamaha | R6 | '99-'07 | SPE104 | $41.40 |
| | R1 | '98-'06 | SPE104 | $41.40 |
| | R1 | '07-'14 | SPE101 | $41.40 |
| | R1 | '15-'16 | SPE115 | $68.00 |