ORDERS:
704-799-2192




BIKE SPECIFIC
PARTS PAGES
FOR NEW
'03-'19 Models
(Grom, Z125, RC390,
R3, R1, R6,
ZX-10, ZX6
CBR's, GSX-R's
& more)




"VIC" Repeat
Customer Discount
Program
---
TOP SELLERS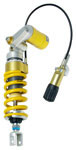 Ohlins Shocks,
Forks, & Dampers




Antigravity Superlight
Lithium Batteries
---
PRODUCT CATEGORIES

Air Filters
Engine Parts

Exhaust

Fairing Stay
Head Set Communications

Helmets
Mirrors / Mirror Block Off Plates
Race Stands

Radar Detectors

Radiator Hose Kits
Tank Traction Pads / Stomp Grip
Throttle Lock / Cruise Control
Tire Pressure Monitoring (TPMS)
Windscreens

Zombie Target

NecksGen

"VIC" Repeat
Customer Discount
Program




Ilmberger Carbon Fiber -




TOP QUALITY GERMAN ENGINEERING
EXCELLENT FIT AND FINISH

Since 1990 Ilmberger Carbon Fiber has been producing high-quality carbon fiber products, equaling OEM quality and sold through OEM accessory catalogs. Used by top international racers, Ilmberger Carbon Fiber products are the highest quality carbon fiber we have found, from the material itself, to the clear coat, to the way Ilmberger stands behind each product. We're very proud to bring the full line of Ilmberger Carbon Fiber products to the U.S. Whether you're going racing, want to lose a few ounces, or are improving the appearance of your machine, Ilmberger carbon fiber is the best you can buy!

Ilmberger carbon fiber is TUV/ABE approved. What does a European standard mean to us here in the U.S.? It means that Ilmberger carbon fiber is the highest quality, and fits the best. Ilmberger is also the only carbon fiber manufacturer to use Kunststoffbeschichtet, or plastic powder coating, on their parts. This finish is much more resistant to scratching than standard clear-coat finishes, blocks UV rays that can damage your carbon fiber over time, is a better base for painting, and improves the appearance of each part. Ilmberger Carbon Fiber parts are produced using autoclaves and state-of-the-art manufacturing techniques like those used in Formula 1.

Original equipment on some top of the line MV Agusta, Aprilia, and Ducati machines. Beware of imitations, there is only one Ilmberger Carbon Fiber and we are your source for the real thing!


Q: What's the Difference between Ilmberger STREET Carbon Fiber and RACE Carbon Fiber..? And Why is there a Price Difference.?

A: The Ilmberger STREET Carbon, is held to a Higher Standard of Quality then Race Carbon. In Europe they have TUV Certification (similar to our D.O.T.) The Street Carbon Parts are TUV Approved. This means, it's stronger, last longer, has more coatings of protection, and nearly flawless quality.
The Ilmberger Race Carbon is made for Racing. The process to make Race Carbon costs less, because there are less steps involved, and less coatings, and it's quicker and easier to make. The Race parts sometimes have flaws or blems, because they are made for race, so it's not as important to have a perfect piece. They are also NOT TUV approved, like the Street Carbon Fiber Parts are.
The Ilmberger STREET Carbon Parts, are nearly Flawless, last longer, stronger, and look better. The Price difference is because the Race Parts cost less to make, so the prices are slightly less.

Hard Racing ONLY sells the Ilmberger STREET Carbon Fiber (TUV Certified)

Choose your Manufacturer:
MORE SAMPLE PHOTOS


Ilmberger Carbon Fiber Frame Guards




Ilmberger Carbon Fiber Badge Holder

Ilmberger Carbon Fiber Badge Holder

Ilmberger S1000RR Carbon Fiber Air Intake


Ilmberger Carbon Fiber Lower



Ilmberger Carbon Fiber Tank Covers



Ilmberger Carbon Fiber Tail Section (UPPER)



Ilmberger Carbon Fiber Tail Section (LOWER)


Ilmberger Carbon Fiber Side Panels


Ilmberger Carbon Fiber Side Panels