ORDERS:
704-799-2192




BIKE SPECIFIC
PARTS PAGES
FOR NEW
'03-'19 Models
(Grom, Monkey
Z125, RC390,
R3, R1, R6,
ZX-10, ZX6
CBR's, GSX-R's
& more)




"VIC" Repeat
Customer Discount
Program
---
TOP SELLERS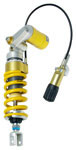 Ohlins Shocks,
Forks, & Dampers




Antigravity Superlight
Lithium Batteries
---
PRODUCT CATEGORIES

Air Filters
Engine Parts

Exhaust

Fairing Stay
Head Set Communications

Helmets
Mirrors / Mirror Block Off Plates
Race Stands

Radar Detectors

Radiator Hose Kits
Tank Traction Pads / Stomp Grip
Throttle Lock / Cruise Control
Tire Pressure Monitoring (TPMS)
Windscreens

Zombie Target

NecksGen

"VIC" Repeat
Customer Discount
Program




Hotbodies Super Bike Undertails
These are the undertails the Factories wish they could put on ther bikes.
They feature built in LED Turn signals that look like the stock rake light. Each Light has four amber bulbs with a Clear Lends.

Hotbodies Super Sport Undertails
This line of undertails has the best value of any undertail on the market.
They use the STOCK BRAKE LIGHT. OR you can Upgrade to an aftermarket clear tail with integrated signals.
HONDA Undertails
'13-'15 GROM

Hotbodies Fender Eliminator Kit

The Honda Grom MSX125 packs more fun per dollar with a fun independent style that practically suits anyone. This sporty little ride turns the streets into your playground with its big attitude and nimble handling. Hotbodies Racing is thrilled to introduce our personal touch to giving you that true street fighter look with this awesome canvas.

Hotbodies Racing is pleased to present the "TAG" fender eliminator for yet another great sportbike to look even greater. This Tag Bracket fender eliminator kit is specifically designed to replace your stock mud flap using your original mounting position. The Tag Bracket also features LED turn signals for a compact look and a LED license plate light to keep your plate visible. All mounting hardware is provided.

Constructed from durable 1/8" ABS plastic, similar to the original OEM factory bodywork, our Tag Bracket fender eliminator kits are tough and made to last. Hotbodies Racing only uses the highest quality ABS plastic materials made available to ensure their durability.

Features:
- Durable ABS Plastic Construction
- LED Turn Signals
- LED License Plate Light
- Easy Installation
- Made in the USA!

SALE PRICE - $116.96


'12 CBR1000RR

This SBK undertail is constructed of durable 1/8" ABS plastic, similar to the original OEM factory bodywork. This undertail kit is specifically engineered to complement the lines of entire bike while providing a much cleaner, sharper look by eliminating the unsightly rear fender assembly with a factory matched undertail with built in blinkers. All mounting hardware, including license plate brackets, is provided along with detailed installation instructions. Our undertails are professionally coated with automotive grade paints that match to factory colors. This undertail kit also features out latest brightest LED turn signals and license plate light, to keep it legal on the streets.

Features:
- ABS Plastic Undertails w/ Lights.
- License plate mounting kit.
- All mounting hardware.
- Installation instructions with photos.
- Made in the USA


Colors:
2012 Black
2012 Red
2012 White

MSRP: $ 229.95
Our price: $ 189.95

08-11 CBR1000RR (NON ABS MODELS ONLY)

Built for speed, this new SBK undertail gives your bike a modern, aggressive MotoGP shape! Produced in ABS plastic, it has an OEM fit and finish. This undertail has our new brighter LED blinker lights and license plate light to keep it legal on the street. Requiring NO any modifications, this SBK undertail has a flawless color match and is very easy to install.
Includes:
• Undertail w/ all Lights.
• License plate mounting kit.
• All mounting hardware.
• Installation instructions with photos.
• Made in the USA!

Winning Red
Silver
Black
Candy Red
Yellow
White - '09
Repsol Orange - '09-'11
Victory Red - '09-'11
Fire Orange - '10
Transparent Smoke (Non Painted) $129.95

MSRP: $ 229.95
Our price: $ 186.95


04-06 F4i & 99-00 F4



Built for speed, this new SBK undertail gives your bike a modern, aggressive MotoGP shape! Produced in ABS plastic, it has an OEM fit and finish. This undertail has our new brighter LED blinker lights and license plate light to keep it legal on the street. Requiring barely any modifications, this SBK undertail has a flawless color match and is very easy to install.


Includes:
• Undertail w/ all Lights.
• License plate mounting kit.
• All mounting hardware.
• Installation instructions with photos.
• Made in the USA!



MSRP: $ 219.95
Our price: $ 179.95


04-06 F4i
99-00 F4


Hotbodies Undertail SBK
- Honda CBR954RR Fits Years:2002-2003

---

Our new

(ABS Plastic)

undertail Retains STOCK TAIL LIGHT, and has 4 Amber LED bulbs behind each clear Turn Signals, so
it keeps that factory Look.
Includes: Undertail w/ Amber LED Signal Lights - License Plate Bracket - All Mounting Hardware - Cutting instructions w/ photos

MSRP: $ 219.95
Our price: $ 179.95




Hotbodies Supersport Undertail
- Honda CBR929RR Fits Years:2000-2001

---

This supersport style undertail is the best alternative for customers who want to keep their stock brake light.Kit Includes - License Plate Bracket - All Mounting Hardware - Cutting Instructions w/ Photos. (fiberglass)

MSRP: $ 219.95
Our price: $ 169.95

<- Click
Hotbodies Undertail SBK w/ Round LED Brake Lights
- Honda RC-51 Fits Years:2000-2005

---

Our new

undertail has 3 amber LED bulbs behind each clear lens and 6 built in round LED brake bulbs to replace your OEM tail light.
Includes: Undertail w/ LED Signal lights and built in Brake Bulbs, License Plate Bracket, All Mounting Hardware, Cutting Instructions w/ Photos.(fiberglass)

MSRP: $ 229.95
Our price: $ 189.95


<- Click
Hotbodies Undertail SBK w/ Round LED Brake Lights
- Honda CBR600 Ff4i Fits Years:2001- 2003

---

Our new

(ABS Plastic)

undertail has 6 red LEDs for the Brake and Running Lights, and 3 amber LED bulbs behind each clear lens, so it looks just like the factory LED brake/tail light. Includes: Undertail w/ LED Signal Lights - License Plate Bracket - All Mounting Hardware - Cutting instructions w/ photos

MSRP: $ 229.95
Our price: $ 179.95