ORDERS:
704-799-2192




BIKE SPECIFIC
PARTS PAGES
FOR NEW
'03-'19 Models
(Grom, Monkey
Z125, RC390,
R3, R1, R6,
ZX-10, ZX6
CBR's, GSX-R's
& more)




"VIC" Repeat
Customer Discount
Program
---
TOP SELLERS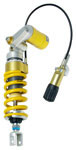 Ohlins Shocks,
Forks, & Dampers




Antigravity Superlight
Lithium Batteries
---
PRODUCT CATEGORIES

Air Filters
Engine Parts

Exhaust

Fairing Stay
Head Set Communications

Helmets
Mirrors / Mirror Block Off Plates
Race Stands

Radar Detectors

Radiator Hose Kits
Tank Traction Pads / Stomp Grip
Throttle Lock / Cruise Control
Tire Pressure Monitoring (TPMS)
Windscreens

Zombie Target

NecksGen

"VIC" Repeat
Customer Discount
Program





FINBRO Big Bore Kits & Complete Motors
for '13-'17 Honda GROM / GROM SF


Monkey Father Parent company to FINBRO

Key Points:
- Complete CUSTOM Blue printed Big Bore Kit
- Large HP Increase
- Excellent reliability
- OEM Fit
- Street or Race
-- Quality Parts
- Top Level Craftsmanship
- 3 Decades of Experience and R&D

Finbro Big Bore Performance Kit Bolt on 90-110% more power!
Take your GROM from Stock 8HP to over 18 HP with this easy to install bolt on 183cc Big Bore kits.

This complete Big Bore Kit

Includes:
- 183cc Big Bore cylinder
- UPGRADED JE FORGED Alum. 183cc High Compression Piston , Piston Rings, pin, clips and gasket kit
- New Complete Head, with Oversized Ports
- New Oversized Valves 31mm / 26mm
- New Higher Flow PCX150 Fuel Injector
- New GEN2 High Performance Camshaft
- New Overbored Inlet
- New Overbored Throttle Body
- New Overbored Insulator
- New Stiffer Clutch Springs

Note: OUR Finbro 183cc BBK is unlike any other on the market.
Our FInbro 183cc BBK comes with OUR Custom made JE Forged Alum. Piston
Our GEN2 Camshaft
We personally BLUE PRINT Each Cylinder with each Piston, One at a time.
We Gap the rings, Specific to each individual cylinder.
We install the rings on the piston.
We properly clock them.
We then install the piston in the cylinder, so it's ready to go.

VERY IMPORTANT: ALL Big Bore Kits requires an Aftermarket Fuel Controller and A/F Monitor (not included)
We highly recommend the Dyno Jet PCV, and WBC2 for proper control of the Fuel, maximum performance, and Longevity.
ALL Ignition Advance Must be removed from the bike, Prior to running a BBK, or Detonation will occur.

Please see the Video's below for COMPLETE Details on each piece of the kit, how it works, what it does, and installation proecedure


<< Dyno Chart


>> FINBRO BIG BORE PERFORMANCE KITS <<
$1200 ....Sale Price - $897

>> watch Installation video Part 1 <<

>> watch Installation video Part 2 <<

>> watch Installation video Part 3 <<

Finbro Ported Head With Larger Valves
includes: 27mm / 23mm Valves (NO CAMSHAFT)
Camshaft sold Separately
Please note this head is designed to work on STOCK 125cc Motor
Any installation of this head on other model BBK will most likely require custom modifications
Sale Price - $179






Finbro 125cc Flat Top Piston - HONDA Grom with STOCK Cylinder Sale Price - $94
Includes: 125cc piston, rings, pin, clips





FINBRO Upgrade parts for Any Big Bore Kit
- New Overbored Inlet
- New Overbored Throttle Body
- New Overbored Insulator
All specifically machined to match up together.
Package Sale Price - $169
FINBRO 235cc Complete Motor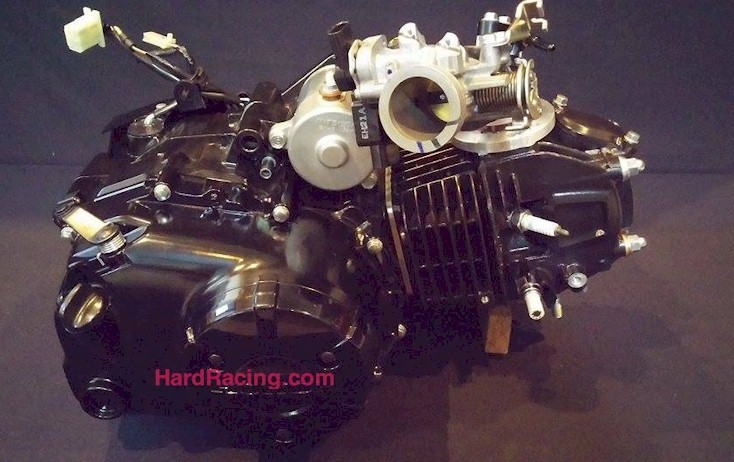 FINBRO
235cc BBK Complete Motor
Includes Finbro ECM and Finbro 31mm Throttle Body
Built and tested in the Finbro Factory, and shipped Direct to your door.
- includes 6 month manufacturer warranty
Sale Price - $2397
Click here for more details >> FINBRO 235 MOTOR <<

See Our Customers Video >> 235 Motor <<

FINBRO 204cc Complete Motor

FINBRO
204cc BBK Complete Motor w/ 4 Valve HEAD
Includes Finbro ECM and Finbro 34mm Throttle Body
Built and tested in the Finbro Factory, and shipped Direct to your door.
Sale Price - $2679
Click here for more details >> FINBRO 204cc 4V MOTOR <<
- includes 6 month manufacturer warranty