ORDERS:
704-799-2192




BIKE SPECIFIC
PARTS PAGES
FOR NEW
'03-'19 Models
(Grom, Monkey
Z125, RC390,
R3, R1, R6,
ZX-10, ZX6
CBR's, GSX-R's
& more)




"VIC" Repeat
Customer Discount
Program
---
TOP SELLERS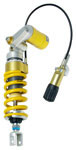 Ohlins Shocks,
Forks, & Dampers




Antigravity Superlight
Lithium Batteries
---
PRODUCT CATEGORIES

Air Filters
Engine Parts

Exhaust

Fairing Stay
Head Set Communications

Helmets
Mirrors / Mirror Block Off Plates
Race Stands

Radar Detectors

Radiator Hose Kits
Tank Traction Pads / Stomp Grip
Throttle Lock / Cruise Control
Tire Pressure Monitoring (TPMS)
Windscreens

Zombie Target

NecksGen

"VIC" Repeat
Customer Discount
Program






Clear Lens

LED

Tail Lights for Motorcycles are a direct replacement fit to the original stock unit requiring no further modifications. Manufactured products using only high quality materials and assembled using state of the art machinery. Most of our clear Lens LED Motorcycle taillights are a complete unit, this being the lens and housing unit as one piece for your motorcycle. The complete Clear Motorcycle tailight assemblies have all been re-desig

n

ed to include chroming the inside housing units which makes our products brighter than stock. Re-designed Tail Light lens pattern to achieve the white lens look and not the glass look. By doing so, you will not be able to see the red bulbs through the lens.

IMPORTANT: We do not recommend removing the LENS from the housing units as they are sealed against moisture using a special machine. Moisture inside the tailight assemblies can cause corrosion which leads to electrical failure. For this reason we can only provide a complete tailight assembly for any lens that cannot be removed from its housing.
+++++++++++++++++++++++++++++++++++++++++++++++++++

Clear LED Tail Lights w/ Integrated Amber Turn Signals

****** CLICK PICTURES TO VIEW ANIMATION *****
************Scroll to the bottom for Pricing************

'0

3

-'0

6

CBR600

RR


'0

4

-'0

7 CBR

1000RR
&
'07-'11 CBR600RR
'08-'11 CBR1000RR


No Animated Pictures available yet.


'

06-'07 & '08-'11


YAMAHA R6


No Animated Pictures available yet.


'06-'07 ZX-10R/ Z750S
'05-'06 ZX636/6RR

'07-'11 GSX-R1000
'06-'12 GSX-R600/750
'05-'06 GSX-R1000


No Animated Pictures available yet.


'03-'05 R6

/ ALL R6s




'04-'0

6

R1

(Shown)


'0

7

-'0

8

R1


'

03

-'0

5 SV650/1000


'04-'05 ZX-10R

'04-'05
GSX-R600/750

'99-'0

6

BUSA

'03-'04
GSXR1000

'03-'04
ZX636/6RR

'02-'03 CBR954RR

'02-'03 YAMAHA R1
****** CLICK PICTURES TO VIEW ANIMATION ******


We now offer integrated tail lights that incorporate your turn signals into your taillight. These kits are complete Tail Light units that require no modifications or lens removal. This is JUST THE TAIL LIGHT, and NOTHING ELSE. No License Tag, No License Tag Bracket, No License Tag Light, JUST THE TAIL LIGHT.
For Tag Brackets, please see Fender Eliminators.

*** FREQUENTLY ASKED QUESTIONS ***
Q: Is this a complete SEALED Tail Light Housing, ?
A: YES

Q: Is it OEM Fit. Nothing to modify...... In Other Words.. Is it Plug and Play?
A: YES. Just pop out your stock Tail Light, and Pop this one in. DONE.

Q: Does it have a OEM Plug for the Tail Light?
A: YES

Q: Does this Tail Light include the Integrated Turn Signals?
A: YES

Q: Are the Integrated Turn Signals Amber in Color ?
A: YES

Q: Are the Brake/Running Lights RED in Color ?
A: YES

Q: How does this compare to the LED Circuit boards, other companies are selling.??
A: Unfortunately, there are soo many knock-offs out there, we don't bother to
keep track of them all. We just cannot believe somone would rather purchase
Just a circuit board, and then have to tear apart their stock tail light, Superglue
it back together and hope it doesn't fall apart while they are riding down the road.
Paying as much as $180.... JUST for a circuit board, that you can make yourself
at Radio Shack for $10 in parts.....That is crazy!!!

Q: I have heard LED's blink faster. Is this true. ?
A: YES. Unfortunately, the ONLY down side to LED's is less resistance, which
cause The bike to flash a little faster. The tail lights come with Extra Resistors,
which are Supposed to slow the blink rate down some.

Q: How Many LED bulbs are in the tail Light. ?
A: Unfortunately, it varies from model to model. And we do not have the exact
number. But, we can tell you, there are as many LED bulbs as you can
physically squeeze in there, while still using the stock Tail Light Dimensions.

Q: How do I connect the Turn Signals. ?
A: Coming out of the back of the Housing, is the OEM Plug for the tail light, and
Two more wires. One wire for each Turn signal. All you do is run this to the
Hot wire for your Bikes Turn Signals. The ground is common with the Tail Light.
Takes approx. 30 sec. If you Don't want to use the Integrated Signals, you Don't
connect the wires. Simple as that.

Q: Can I also use my rear turn signals along with the Integrated ones. ?
A: Sure thing. If you want to, Just connect them up just like it says above.

Q: What bikes do you offer the Intergrated Tail Lights for. ?
A: We offer the Integrated Tail Lights for the following bikes:




SEQUENTIAL TAILLIGHTS

.
When you place an order ON-LINE....... They will Show the words, SEQUENTIAL UPGRADE
If they do not say Sequential Upgrade, then that means, There is NO Sequential UPGRADE for that Tail Light VERSION.





CLICK ON MANUFACTURE FOR PRICING:
APRILIA
BUELL
DUCATI
HONDA
KAWASAKI
LAVERDA
MOTO GUZZI
SUZUKI
TRIUMPH
YAMAHA




The following applications are LENS ONLY:
(Red bulbs provided)

99-01 Aprilia Mille
96-01 Buell S1, X1, M2, Blast
94-01 Ducati 748/916/996
1994-2001 Ducati Monster 750/900
97-98 Honda CBR1100XX
99-01 Suzuki GSXR 1300 Hayabusa
89-99 Yamaha FZR 600
88 Yamaha FZR 750
88-89 Yamaha FZR 1000
98-01 Yamaha YZF600

These units are not yet DOT approved

PLEASE CALL OR E-MAIL FOR PRICING... If your Bike Is Not Listed.