ORDERS:
704-799-2192




BIKE SPECIFIC
PARTS PAGES
FOR NEW
'03-'19 Models
(Grom, Monkey
Z125, RC390,
R3, R1, R6,
ZX-10, ZX6
CBR's, GSX-R's
& more)




"VIC" Repeat
Customer Discount
Program
---
TOP SELLERS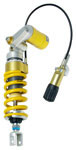 Ohlins Shocks,
Forks, & Dampers




Antigravity Superlight
Lithium Batteries
---
PRODUCT CATEGORIES

Air Filters
Engine Parts

Exhaust

Fairing Stay
Head Set Communications

Helmets
Mirrors / Mirror Block Off Plates
Race Stands

Radar Detectors

Radiator Hose Kits
Tank Traction Pads / Stomp Grip
Throttle Lock / Cruise Control
Tire Pressure Monitoring (TPMS)
Windscreens

Zombie Target

NecksGen

"VIC" Repeat
Customer Discount
Program




Carburetors



The advanced technology found in Keihin CR Racing Carburetors has been proven in over twelve years of roadracing with countless World Championship and National Championship Superbike victories. Along the way Keihin has established a respected reputation for quality, reliability and performance.
Following in their tradition of high technology and performance, Keihin's latest carburetor design for racing is the FCR designed for downdraft engine design use, featuring a flatslide throttle operating on rollerbearings in a smoothbore venturi.
This is the ulimate racing carburtor for use on downdraft engines as found in many popular sportbikes destined for serious competition. Keihin FCR's are the carburetors of choice on most factory superbikes and endurance teams using inline 4 cylinder engines including Team Suzuki and Team Kawasaki.

The Mikuni RS Series Carburetors were designed and built in response to the needs of the world's top motorcycle road race and drag race teams. They required carburetors which would satisfy the precise fuel metering demands and high flow volume required by highly modified race engines. And yet, also provide the smooth, controllable throttle response that is needed by any rider pushing his motorcycle to its limits on the race track and under high performance use.

The carburetors need to meter fuel correctly under a wide range of atmospheric conditions and engine tuning modifications while being easily accessible for trackside tuning changes which need to be made quickly.

Designed for in-line four cylinder performance motorcycle applications, the Mikuni RS Series Radial Flat Slide Carburetors offer superior horsepower gains with their maximum flowing smoothbore induction tract and radial flat slide design. An adjustable accelerator pump system helps to provide instant throttle response, particularly in the lower RPM range.

The RS series Carburetors feature a compact design which is 25% lighter than other performance carburetors, offers quick needle jet adjustment, and uses readily available standard Mikuni jets. Carburetors are available in 34, 36, 38, and 40mm bore sizes with different carb spacing for some Suzuki, Kawasaki, and Yamaha motorcycles.