ORDERS:
704-799-2192




BIKE SPECIFIC
PARTS PAGES
FOR NEW
'03-'19 Models
(Grom, Monkey
Z125, RC390,
R3, R1, R6,
ZX-10, ZX6
CBR's, GSX-R's
& more)




"VIC" Repeat
Customer Discount
Program
---
TOP SELLERS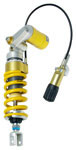 Ohlins Shocks,
Forks, & Dampers




Antigravity Superlight
Lithium Batteries
---
PRODUCT CATEGORIES

Air Filters
Engine Parts

Exhaust

Fairing Stay
Head Set Communications

Helmets
Mirrors / Mirror Block Off Plates
Race Stands

Radar Detectors

Radiator Hose Kits
Tank Traction Pads / Stomp Grip
Throttle Lock / Cruise Control
Tire Pressure Monitoring (TPMS)
Windscreens

Zombie Target

NecksGen

"VIC" Repeat
Customer Discount
Program




ALPINESTARS
BOOTS - GLOVES -JACKETS -KNEE SLIDERS - MENS SUITS - LADIES - TRAVEL BAG -
PROTECTION - PANTS -
Tech 8 Light Boot





road racing


produced sizes 38-51 . 36-48

The latest incarnation of the Alpinestars Tech 8 boots use premium materials and innovative design features to create a lightweight boot with unrivaled levels of safety and performance. A unique inner angle sleeve enhances comfort and fit when riding, while integrated high modulus TPU plates protect you from whatever the trail can throw at you.

Innovative design and the use of advanced material compounds have resulted in a 15% weight reduction from the previous version. Upper constructed with a combination of lightweight, Hi-Tech Microfiber and leather for the optimum combination of durability, abrasion and tear resistance. Alpinestars unique inner ankle sleeve is constructed from leather with 3D mesh panels and incorporates adjustable shock absorbing gel inserts on the ankles and a removable anatomic footbed for enhanced comfort, fit, and protection on the ankle and lower leg. Alpinestars exclusive fully replaceable high grip, dual-density rubber outsole.




(ventilaon is not available in any other color version).








$459.95


Avail colors White/Red/Blue, White/Black/Orange, White/Yellow/Red, White, Black, White/Red, White/Blue




Tech 3 Boot





road racing


produced sizes 38-52 . 36-48

Technical, high-performance motocross / off-road boot for entry-level racers. Brand new design for impressive performance, comfort and safety at an astonishing price

Contoured shin plate protector is injected with high-modulus PU for a high level of impact and abrasion resistance.
Reinforced leather plate runs along rear of the boot.
Extended inside and outside plate guards the side and toe-box area of the boot.
Calf plate designed for maximum grip, support and side contact.
Internal plastic reinforcement on the inner side of the boot is covered by thick stamped suede for increased grip and heat resistance.
Instep flex-zone stitched for maximum support.
Action leather upper.
Alpinestars' exclusive high grip rubber double density compound outsole with a contoured tempered steel shank over injected inside the assembly insole.
Four buckles with memory featuring a quick release/locking system.
High impact resistant buckles made from injected techno-polymer.
Top of the boot is sealed with a Velcro® strap connected to elastic stretch PVC.
Poly-fabric lining coupled with multi-density EVA.
Removable anatomic foot bed.
Extended gaiter helps prevent water entry.







$219.95


Avail colors Black, SuperWhite, Black/White, Gray, White, Black/Red







Tech 3 Boot (Chrome Version)





road racing


produced sizes 38-52 . 36-48

Technical, high-performance motocross / off-road boot for entry-level racers. Brand new design for impressive performance, comfort and safety at an astonishing price

Contoured shin plate protector is injected with high-modulus PU for a high level of impact and abrasion resistance.
Reinforced leather plate runs along rear of the boot.
Extended inside and outside plate guards the side and toe-box area of the boot.
Calf plate designed for maximum grip, support and side contact.
Internal plastic reinforcement on the inner side of the boot is covered by thick stamped suede for increased grip and heat resistance.
Instep flex-zone stitched for maximum support.
Action leather upper.
Alpinestars' exclusive high grip rubber double density compound outsole with a contoured tempered steel shank over injected inside the assembly insole.
Four buckles with memory featuring a quick release/locking system.
High impact resistant buckles made from injected techno-polymer.
Top of the boot is sealed with a Velcro® strap connected to elastic stretch PVC.
Poly-fabric lining coupled with multi-density EVA.
Removable anatomic foot bed.
Extended gaiter helps prevent water entry.







$239.95


Avail colors Black/Green/Chrome, Black/Blue/Chrome, or White/Red/Chrome





SUPERTECH R





road racing


produced sizes 39-40 . 36-48

WITH INTERNAL ANKLE BRACE SYSTEM
Race/high-performance boot
High-tech microfiber construction is extremely lightweight yet strong to meet the performance requirements of top-level racing
Protective, flexible, comfortable boot design with excellent aerodynamic performance
Design enhances the fit and feel with the motorcycle
Ventilation system is specifically designed to aid airflow when boots are on the bike
Specially developed TPU external protective profiles for excellent impact protection
Side opening/zip exit with stretch bellows panel edge to ensure a close fit and easy boot on/off
Secure, adjustable fit with hook-and-loop fasteners to ensure a tight, non-slip connection between surfaces
Micro-adjustable ratchet top closure at the calf
External shin guard wraps around to cover calf and is shaped to dissipate impact energy across the entire guard surface
Shin guard has a compact profile for ease of movement
Vented sections in shin guard promote airflow into the boot to keep the foot cool
External heel guard counter profiled to provide comfort and excellent impact resistance
Heel guard is vented to increase cooling airflow to the foot
Front flex area is soft TPU mesh to allow flexibility and abrasion resistance; specially-shaped reliefs allow better forward and rear foot movement
Achilles heel flex area wraps around the lateral and medial sides of the heel guard structure to provide natural, non-restrictive movement
Top gaiter is high-grade synthetic construction that is soft, flexible and follows the contour of the leg
Boot inner has over-injected TPU surface that gives a secure grip on a leather suit leg
Full-length suede leather panel on inner side of boot for excellent grip and feel against the motorcycle; also adds protection from abrasion and engine heat
Sole is a technical lightweight soft rubber compound that gives excellent grip and feel while allowing natural flex when a rider changes foot position and pressure on the footpeg
Special lightweight toe shifter gives feel and protection when changing gears
Replaceable TPU heel plate slider and integrated side insert for impact protection and friction reduction in case of a fall
Clip-on toe sliders give good feel (boots may use Alpinestars magnesium toe sliders)
CE-certified.


(ventilaon is not available in any other color version).








$499.95


Avail colors Black, Black (vented), White/Red,
Black/White, Black/White/Yellow










S-MX PLUS

road racing
produced sizes 36-48
For superior safety and freedom of movement, Alpinestars' S-MX Plus features an innovative Multi Link Control system and high modulus TPU protection integrated into the sleek profile of the boot. The inner Kevlar® speed lacing closure and micro-adjustable ratchet fastener combine to ensure a comfortable, conforming fit on both the road and track.

High-tech microfiber upper construction is lightweight and extremely durable.
Forefoot laminated with shock absorbing open cell foam while the ankle area has a highly breathable lining for improved comfort.
Large front and rear asymmetrical accordion zones are optimized to maximize flexibility for superior comfort and safety.
Durable sole is designed for improved riding feel and features evenly textured rubber for consistent grip
The S-MX Plus Boot is CE certified.
Unique Multi Link Control System

Alpinestars unique Multi Link Control System provides advanced support for the ankle, limiting hyper-torsion, hyper-extension and hyper- flexion as well as providing additional impact protection to the ankle and achilles.
Premium protection

Contoured shin plate protector is injected with high modulus TPU for superior impact and abrasion resistance.
Wide, ventilated, heel counter extends to the ankle and is combined with a shock absorbing padded insert and self-molding foam ankle protectors.
Replaceable heel slider and external side heel slider are positioned to dissipate shock and promote sliding during an accident.
Race inspired details

Newly designed, replaceable TPU toe slider with snap-in assembly provides more coverage around the toe area.
Inner Kevlar® speed lacing closure and a unique lateral zipper offer precise and secure fitting.
Zippered closure mounted on accordion stretch panel features a Velcro tab that locks the zip pull closed, keeping it flat and secure.
Micro adjustable ratchet buckle closure on the calf lets you finely tune the fit of the boot for maximum security and comfort.
Alpinestars anatomical and replaceable countered EVA footbed provides arch support and greater feel through the forefoot

<![if !vml]><![endif]>

$399.95 <![if !vml]><![endif]>

Available in - Black Vented, Black/White Vented, Black/White/Red Vented, Black/White/Fluorescent Yellow Vented, Black (Non-Vented)









S-MX R

sizes 38-48

Updated design makes the S-MX R an even more accomplished road and track performer
Greater flexibility and comfort, combined with its lightweight and ergonomic shaping using hi-tech micro-fiber, give superb riding control and safety performance
Contoured shin plate protection, with high modulus TPU injection has been re-profiled to improve forward flex performance whilst providing highly effective impact and abrasion protection
Air scoops are upgraded and give effective ventilation
Ankle and calf protection is dual molded to improve material hardness and contoured to allow the Achilles flex bellows to wrap around the ankle
Additional calf support is given by a molded logo tab behind the gusset
Injection-molded, support gasket has been added to control support and stiffness in the ankle area
Wide and ventilated injected TPU heel counter structure is combined with an internal shock absorbing padded insert and memory foam ankle guard
Inside lower heel grip, with a smooth inner profile, gives good feel and control
Asymmetrical "throat" design bellows area has been profiled to flow over the medial side forefoot to aid flex and promote natural movement
Shifter pad and forefoot protection has been enlarged and uniquely styled with over-injected TPU inserts
Side entry zipper and expansion panel allow easy entry and exit with wide opening aperture and improved general fit
Micro adjustable, replaceable, ratchet closure, with recessed locking buckle and hidden strap around the calf, provides additional accuracy and security, in addition to the hook-and-loop flap closure over the entry/exit zip
Synthetic inner lining in open cell foam for comfort and long-lasting freshness
Highly breathable lining in the ankle and forefoot areas
Interchangeable, bi-injected, toe slider
Removable, replaceable contoured footbed, sculptured with Alpinestars exclusive PU foam, provides improved arch support and increased forefoot pedal feel
Exclusive rubber compound sole is highly durable and gives superb grip on the footpegs and a high level of pedal feel
Internal molded shank
A fully perforated version of the S-MX R provides higher levels of ventilation for hot climates (available in black only)
CE-certified




$299.95
Avail colors Black, Black(vented), Black/White, Black/Red, Blue/Silver



S-MX Plus Gore Tex

road racing
produced sizes 36-48ro. 36-50

For superior safety and freedom of movement, Alpinestars' high performance S-MX Plus GORE-TEX® Boot features an innovative Multi Link Control system and high modulus TPU protection integrated into the boot's sleek chassis. A waterproof and breathable GORE-TEX® membrane ensures comfortable wear 365 days a year.

High-tech microfiber upper construction is lightweight and extremely durable.
Integrated, 100% waterproof and highly breathable GORE-TEX® membrane provides exceptional weather protection to keep the feet comfortably dry in all conditions.
Forefoot laminated with shock absorbing open cell foam while the ankle area has a highly breathable lining for improved comfort.
Large front and rear asymmetrical accordion zones are optimized to maximize flexibility for superior comfort and safety.
Durable sole is designed for improved riding feel and features evenly textured rubber for consistent grip.
The SMX PLUS boot is CE certified.
Alpinestars unique Multi Link Control System provides advanced support for the ankle, limiting hyper-torsion, hyper-extension and hyper- flexion as well as providing additional impact protection to the ankle and Achilles.
Contoured shin plate protector is injected with high modulus TPU for superior impact and abrasion resistance.
Wide, ventilated, heel counter extends to the ankle and is combined with a shock absorbing padded insert and self-molding foam ankle protectors.
Replaceable heel slider and external side heel slider are positioned to dissipate shock and promote sliding during an accident.
Newly designed, replaceable TPU toe slider with snap-in assembly provides more coverage around the toe area.
Inner Kevlar® speed lacing closure and a unique lateral zipper offer precise and secure fitting.
Zippered closure mounted on accordion stretch panel features a Velcro tab that locks the zip pull closed, keeping it flat and secure.
Micro adjustable ratchet buckle closure on the calf lets you finely tune the fit of the boot for maximum security and comfort.
Alpinestars anatomical and replaceable countered EVA footbed provides arch support and greater feel through the forefoot














Super Tech Touring Gore-Tex Boot

road racing
produced sizes 36-47ro. 36-50


Made from full grain leather with a waterproof Gore-Tex® membrane for all weather riding, the Supertech Touring Gore-Tex® is a versatile touring and sport riding boot with high impact protection for those who would rather lead than follow

Made with full-grain leather with a breathable, waterproof Gore-Tex® membrane.
*Double injected PU in shin, calf, heel and toe for impact and abrasion protection. Reinforced shifter panel over toe.
*Removable EVA foam sole provides excellent shock absorption and impact protection.
*Innovative dual side closure: Inner side entry/exit has an elastic mounted zipper and extra wide Velcro® flap for a precise fit and a wide opening aperture for easy access. External calf closure provides additional adjustability with a Velcro® closure.
*Calf fit is customizable with a dual Velcro® tab adjuster and inner stretch panel.
*Additional internal quick lace panels for customized fit and extra waterproofing. Lacing has slide locking system with Velcro ended tab for extra secure, no slip lacing.
*Double compound rubber sole provides the optimum in grip, performance and durability.
*Supertech Touring Gore-Tex is CE certified.















Scout Waterproof Boot

road racing
produced sizes 5-13

A tall muti use, all season riding boot suitable for dual sport touring bikes or sportbikes. Scout is a durable, waterproof leather boot with a stitched sole engineered for exceptional grip on slippery surfaces
Full-grain leather bonded with a waterproof membrane for a fully watertight boot.

Internally molded shin, toe and heel counters for excellent impact resistance and abrasion.
Removable PE padded foot bed provides shock absorption and impact protection. Breathable mesh foot bed liner is breathable and keeps foot dry.
Stitched sole is unique rubber compound for exceptional grip.
Outer calf and foot 3 buckle closure with micro-adjustable memory system. Inner calf leather is smooth for bike feel.
3D micro injected Alpinestars logo on shin.












S-MX 5

road racing
produced sizes 36-50ro. 36-50


Get all-around protection and performance
Durable, high-tech microfiber upper offers a high-level of flexibility
Double-injected PU shields the shin, ankle, toe and heel from impact while keeping abrasion minimal
Inner features a double-injected panel that connects to the heel counter, is hidden beneath the outer shell and runs up the outer ankle
Polymide lining is quick drying and also laminated with open-cell foam and high-density, contoured padding for impact absorption in the foot area
Innovative air vents at the ankle, heel and forefoot are covered with a specially designed mesh that allows the rider's foot to breathe while keeping moisture out
Large "throat" profile and Achilles flex bellows deliver optimal flex and comfort
MTP mesh liner works with the anatomical, removable PU foam foot bed to keep the foot cool and comfortable
Inner side entry system features an elastic mounted zipper with an extra-wide hook-and-loop flap to deliver a comfortable and custom fit along with a wide opening for easy access
Exclusive compound rubber sole uses structured shank reinforcement for added support to the arch area
Interchangeable, bi-injected PU toe slider included with snap-in assembly
Black WP (waterproof) boot features a waterproof inner liner to keep feet dry in wet weather
Black VNTD (vented) are fully vented for the ultimate in cool riding




$239.95
Avail colors White/Black/Red, White/Black/Yellow

$269.95
Avail in Black waterproof











We also carry the Full Line of Alpinestars Motocross Boots

"All NEW" 2006 Tech 10 / Tech 8 and More
E-Mail or Call (704-799-2192) For Availabilty

American Men Size

Metric

Size

3 to 3 1/2

36

4 to 4 1/2

37

5 to 5 1/2

38

5 1/2 to 6

39

6 to 6 1/2

40

7 to 7 1/2

41

8 to 8 1/2

42

9 to 9 1/2

43

9 1/2 to 10

44

10 to 10 1/2

45

11 to 11 1/2

46

12 to 12 1/2

47

12 1/2 to 13

48

13 to 13 1/2

49

14 to 14 1/2

50
VIEW > GLOVES -JACKETS -KNEE SLIDERS - MENS SUITS - LADIES - TRAVEL BAG - PROTECTION - PANTS -

For the Complete Line of Alpinestars Leathers, Jackets, Boots, Gloves &
Woman's Apparel, please visit:

Then E-Mail or Call us (704-799-2192) for pricing and availability.