ORDERS:
704-799-2192




BIKE SPECIFIC
PARTS PAGES
FOR NEW
'03-'19 Models
(Grom, Monkey
Z125, RC390,
R3, R1, R6,
ZX-10, ZX6
CBR's, GSX-R's
& more)




"VIC" Repeat
Customer Discount
Program
---
TOP SELLERS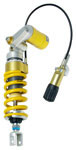 Ohlins Shocks,
Forks, & Dampers




Antigravity Superlight
Lithium Batteries
---
PRODUCT CATEGORIES

Air Filters
Engine Parts

Exhaust

Fairing Stay
Head Set Communications

Helmets
Mirrors / Mirror Block Off Plates
Race Stands

Radar Detectors

Radiator Hose Kits
Tank Traction Pads / Stomp Grip
Throttle Lock / Cruise Control
Tire Pressure Monitoring (TPMS)
Windscreens

Zombie Target

NecksGen

"VIC" Repeat
Customer Discount
Program




Turbo Systems & Kit Prices
Mr. Turbo systems are made of the highest quality materials, and fabrication techniques. Our exhaust systems for instance are bent on computerized/mandrel tube bending machines. Then TIG welded, before being coated by Performance Coatings with their finest high temperature ceramic coating.
A great deal of our parts are CNC machined from 6061 T-6 aluminum and 407 stainless steel. All hoses and fittings are tested for their abilities to withstand the high temperatures and pressures of a racing environment. Stainless hardware (bolts, nuts, fasteners, etc.) can be found throughout our systems as well as stainless reinforced exhaust gaskets, hoses and hose clamps. Every effort is made to assure long term reliability.
Our systems are designed so that the average mechanically inclined rider can do it at home, with a few basic tools that they probably already have. Of couse, any qualified performance shop or dealership is overqualified to do the work... but their expertise will certainly add value to the installation.
STREET SYSTEMS INCLUDE:
Complete exhaust system-header, wrap around pipe, tail pipe and muffler.
Turbo charger
Waste gate
Intake manifold
Carburetor and air cleaner assembly.
Fuel pump and regulator
Boost gauge and billet pod assembly.
Oil lines, fuel hoses, vacuum hoses
Gaskets, bolts, fasteners, brackets etc.
Everything needed to have bike up and running. Fuel injected system will include billet intake, throttle body, injectors, fuel rail, fuel pump, regulator, wiring harness, and computer.
RACING SYSTEMS
All racing systems are designed per application, I.E. our typical track system would include: All street system components
excluding a tail pipe, but would be updated to a banana pipe, large fuel pump, different turbo combo, possibly a 3 stage waste gate etc.
From a super gas bike needing to run 9.90's to a pro mod or funny bike digging deep into the sevens, the combination of parts needed to do the job will be quite different. That's why we insist on talking to you the customer before you order.
Be prepared... we're going to ask questions, how big is your tire, how long is your wheel base, do you want to run 8.50's low 8's, sevens, sixes? We can get you there, but we want to see you do it right the first time, and we do not want you buying something that you do not need!
Call us for a break down on your combination.
Fuel Injection:
Digital - gas or alcohol
Mechanical - gas or alcohol
S&S Race Carbs:
1 7/8 Super "B"
1 7/8 Super E "Shorty"
2 1/4 Super "D"
2 1/4 Super G "Shorty"
1 7/8 Alky Carb
2 1/4 Alky Carb
Other Components:
Mikuni HSR 40 Carbs
High volume fuel pumps - Carburetion
High volume fuel pumps - Injection
Fuel pressure regulators
3 stage waste gates
Turbo up grades
Nitrous oxide systems
Intercoolers
CAT
PART NO.
DESCRIPTION
PRICE
100
24-0300
KAW J MODEL SYSTEM
$3,895.00
100
24-0600
KAW GPZ 750 SYSTEM
$1,575.00
100
24-0700
KAW ZX10/ZX11 SYSTEM FUEL INJECTED
$5,695.00
100
24-1000
KAW ZX-9 98-00
$5,695.00
100
24-1200
KAW ZRX TURBO SYSTEM
$4,495.00
100
24-1300
KAW ZX-12R SYSTEM
$4,995.00
100
24-1400
KAW ZX11 CARB
$4,995.00


100
25-0100
SUZ GS1100 SR SYSTEM
$3,995.00
100
25-0200
SUZ GS1150 SR SYSTEM
$3,995.00
100
25-0400
SUZ GSXR 86-88
$3,995.00
100
25-0500
SUZ GSXR 89-92
$3,995.00
100
25-0600
SUZ KATANA SYSTEM
$3,995.00
100
25-0700
SUZ BANDIT 1200
$3,995.00
100
25-0900
SUZ GSXR 1300 HAYA BUSA
$4,995.00
100
25-1200
SUZ GSXR 1000 SYSTEM
$4,995.00
100
28-0100
UNIVERSAL KIT
$2,995.00