ORDERS:
704-799-2192




BIKE SPECIFIC
PARTS PAGES
FOR NEW
'03-'13 Models
(R1, R6, ZX-10
CBR600/1000RR,
GSX-R1000, ZX-6R
GSX-R600/750 & more)




"VIC" Repeat
Customer Discount
Program
---
TOP SELLERS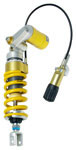 Ohlins Shocks,
Forks, & Dampers


BALLISTIC EVO2 LITHIUM BATTERIES
(ULTRA LIGHT WEIGHT)




Antigravity Superlight
Lithium Batteries
---
PRODUCT CATEGORIES

Air Filters
Engine Parts

Exhaust

Fairing Stay
Mirrors / Mirror Block Off Plates
Race Stands

Radar Detectors

Radiator Hose Kits
Tank Traction Pads / Stomp Grip
Throttle Lock / Cruise Control
Tire Pressure Monitoring (TPMS)
Windscreens

Zombie Target

NecksGen

"VIC" Repeat
Customer Discount
Program





MOTOCOMM DSR-100 3G
Helmet/Bike Camera & Digital Video Recorder (DVR)
& MP3 Player w/ LCD Display

The Motocomm Helmet Camera DSR-100 3G is the most complete (and affordable!) helmet camera and recording system available. The Motocomm Helmet Camera DSR-100 3G comes with everything required to start making videos of your next ride!



All parts included With Motocomm DSR100 3G Helmet camera Kit.
This is the only Helmet Camera kit on the market today that gives you everything you need to get the most out of your HELMET CAMERA.


CLICK to see REAL FOOTAGE TAKEN WITH THE Motocomm Helmet Camera DSR-100 3G

Watch Video: >> VIDEO FOOTAGE <<


What Can The DSR100.3G Do?
With the DSR100.3G Helmet Camera Kit you can record extremely stable video where ever you decide to mount the bullet camera. You can also play back you video with Full Image and Sound anytime anywhere through the digital recording device. This is great to see if you got the required shot you were looking for. The DSR1003G does not require any 'hardwiring' into you motorcycle. You can either use the small battery pack included or connect to the battery direct using the fused wire included. For those who enjoy a little music on the road the Motocomm DSR100 3G Has a 'built in MP3 Player and helmet speakers are included in the kit.

Overall Width of Recorder/Display is only 3.5"



Actual LCD Display is almost 3" Diagonal.



Motocomm Complete Helmet Camera and Digital Recording System
Comes with 1 Gig of BUILT IN MEMORY
Record your Ride – Video & Audio!
Listen to Music – Built-In MP3 Player
Use as Active Rearview Camera System
Take Digital Still Pictures
Weatherproof Bullet-Style Camera
Universal Helmet/Bike Mount Included
Rugged Aluminum Housing
Weatherproof Connector
Digital Recorder/Playback Unit with Color Display
Records Video and Audio from Camera and Remote-Mount Microphone
Uses Standard Compression and File Formats
Saves Video in Internet Standard 320x240 at 30 Frames per Second Resolution
1 Gig of BUILT IN MEMORY
Accepts SD Cards up to 4G (1GB SD Card = 4 Hours of Video/Audio Recording)
Color LCD and Built-In Speaker for On-The-Go Playback, or Rearview Camera Monitor
Built-In MP3 Player - Helmet Speakers Included!
USB Connector for Transfer of Video/Audio Files to Computer
Analog RCA Video/Audio Output for Playback of Videos Direct to TV
Captures Digital Still Pictures from Helmet Camera
All Cables and Accessories Included in Convenient Carrying Case

Motocomm Helmet Camera DSR-100 3G Includes All the cables for using the system on your bike, and to hook it up to a TV monitor or computer, are included - and everything is neatly organized in a compartmentalized carrying case. Literally the only thing you need to provide is a package of AA-batteries to power the camera, and a common SD memory card if you want extra recording capacity.

How does it Mount.? >> Click here <<




SALE PRICE - $285