ESS Fire Suppression Systems:
2.3 Liter AFFF System
This is a 2-zone Fire System and offers protection for 2 zones in case of a fire. Suggested zones would be the engine and driver. This system comes with 3 nozzles, 2 nozzles for the engine, one nozzle for the driver. If you are looking for a 3-zone system to cover the engine, driver and fuel cell, try the ESS 5.0 liter system. ESS is designed for racers by racers and meets competition approvals of SCCA, NASA, and other sanctioning bodies. This system comes with 3 nozzles, a bulkhead tee, manual pull cable, and all brackets, tubing and hardware to complete an installation.
•This system comes complete with 10 ft. of aluminum tubing, all required AN fittings, instructions, 3 nozzles, mounting brackets, tubing clamps, adjustable manual release cable, and the charging kit.
•AFFF will not cause electrolysis like all dry chemical extinguishers will and it cleans up with water
•Meets sanctioning body requirements for an on-board fire system ~ Approved for SCCA & NASA.
•The 2.3 Liter System is equal to a 5 lb. Halon system
•The 2.3 system is recommended for a two-zone application (engine and driver, driver and fuel cell). The 4.6 System is designed for 3-zone coverage (engine, driver and fuel cell)



SALE PRICE-$413.00







ESS Fire Suppression Systems:
4.6 Liter AFFF System



This system is a 3-zone system, ideal for the engine, driver and fuel cell in case of a fire. The 4.6 system comes with 4 nozzles, two nozzles for the engine, one nozzle for the driver and one for the fuel cell. You can also add an additional 2 nozzles to this system (for a total of 6 nozzles) for extra protection.. The 4.6 liter ESS system is ideally suited for the GT1, GTA, AS, T1, or Off-Road Racing and is sanctioned by Trans-Am, ALMS, and Speed Challenge among others. This system comes with 4 nozzles and all mounting hardware as in the 2.3 liter system.

•Comes with two 8-foot lengths of aluminum tubing & all required AN fittings
•PLUS 4 nozzles, mounting brackets, tubing clamps, adjustable manual release cable, instructions & charging kit
•Capable of using up to 6 nozzles to provide coverage to even obstructed engine or driver compartments
•The 4.6 Liter System is equal to a 10 lb. Halon system
•The 4.6 System is designed for up to a 3-zone coverage area (engine, driver and fuel cell)






SALE PRICE-$510.00



ESS Fire Suppression Systems:
Double Pull Cable Bracket







Upgrade your ESS Fire System to a 2-pull cable system. This upgrade includes the modified mount and mini pull cable to convert your system to a dual actuated system
SALE PRICE-$51.00

ESS Fire Suppression Systems:
Extra Nozzle Kit

Want to add an extra nozzle to your system? This kit has everything you need.

•Kit includes one AN-4 T, one nozzle, four tube nuts & sleeves



SALE PRICE-$35.00



ESS Fire Suppression Systems:
-4 Braided Line Kits for 2 and 3 Nozzles

Use what the professionals use - Braided line kits allow easy installation and offer geater flexibility.

•Kit includes Braided 4 x 48 - 2 nozzles
SALE PRICE-$89.95 - $99.95


ESS Fire Suppression Systems:
Aluminum Tubing


1/4 Aluminum Tubing - 10-foot Coil



SALE PRICE-$15.00









ESS Fire Suppression Systems:
Extra Nozzle Kits







Extra Nozzle Kit - Includes nozzle, tee w/ 4 nuts, 4 sleeves






SALE PRICE-$29.95



ESS Fire Suppression Systems:
Re-Charge Kit for ESS AFFF System

ESS/Emregency Suppression Systems has spent hours on research and development to bring you a fire suppression system that can be recharged in the field. With basic hand tools and easy step-by-step instructions, recharging your own fire system in under 30 minutes is quick and easy.
•Re-charge your ESS Liter AFFF Sysem at the track!
•Kit includes one bottle of AFFF, one new CO2 cartridge and one non-fragmenting rupture disc.
SALE PRICE-$54.95 - $64.95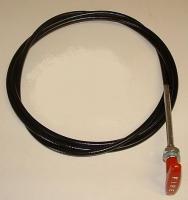 ESS Fire Suppression Systems:
Extra Pull Cable



ESS Pull Cable




SALE PRICE-$45.00 - $108.00